We think white Burgundy is the purest expression of the Chardonnay grape. It drinks well on its own, and reaches magnificent heights with food; but prices often restrict white Burgundies to special occasions. We try hard to find examples that are priced to enjoy on a weeknight.
We've put together four ideas for under $20 Chardonnay. Two are lightly oaked, and two are not oaked at all. All four are balanced and fresh, and will pair with everything from a classic roast chicken to broiled fish to seared scallops.
.

.
The Thomas Bourgogne 2012 has been the by-the-glass white Burgundy at several restaurants we work with. It's bright and fresh, with notes of lemon, hazelnut, and toast. Pair this with a roast chicken, or chicken in a cream sauce.
The Ravaut Bourgogne 2013 is similar to Thomas's, but has a bit more roundness. The fruit is softer and more exotic — melon and a hint of coconut alongside the lemon. Ravaut is a less famous producer, and his wines are excellent values.
The Gautheron Petit Chablis 2014 is a pure, classic chardonnay. Raised exclusively in stainless steel, this shows the brisk minerality for which Chablis is known. This pairs particularly well with fish and shellfish.
Maillet's wines are pure and clean, with ripe, expressive fruit. The 2013 Macon Verzé shows an impressive nose, with notes of pear, tangerine, and honey. This unoaked wine is delicious with fish or pasta, but might be best enjoyed on its own.
._
____________________________

_
WEEKNIGHT WHITE BURGUNDY
3x   Thomas Bourgogne 2013:   $22
3x   Ravaut Bourgogne 2013:   $25
3x   Gautheron Petit Chablis 2014:   $20
3x   Maillet Macon-Verzé 2013:   $28
_______________________
Ansonia Retail: $285
mixed-case price: $234/case       (save $51)

(free East Coast shipping)
_ 
_
–
– _
_____________________________
Enjoy this article? Sign up to receive them in your inbox.
_
_____________________________
_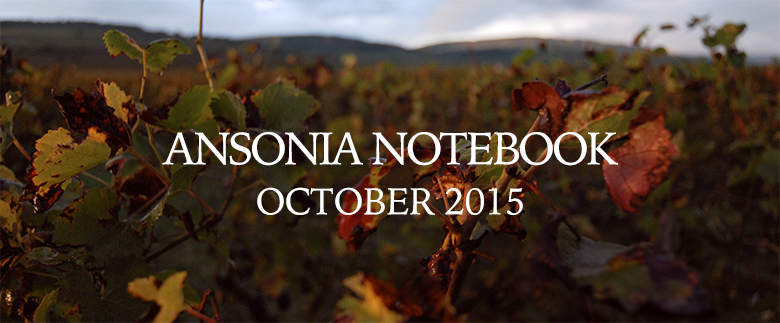 –
–
_