Luck.  Sometimes timing is everything. We managed to land at the doorstep of the Domaine Quivy at the perfect moment, just after his longtime US importer retired. We were looking for a new source for Gevrey-Chambertin and Quivy needed a new distributor. Sources for high-end Burgundy don't become available very often, and we were hopeful.
After a quick tour of his beautifully maintained 18th century domaine, Gérard Quivy sat us down to taste through his wines. After just a few sips, we knew we had found a gem. Quivy's wines are much like the buildings of his home: handsome, meticulously made and cared-for, and true to their considerable history. They embody the tradition and elegance for which the finest Burgundies are known.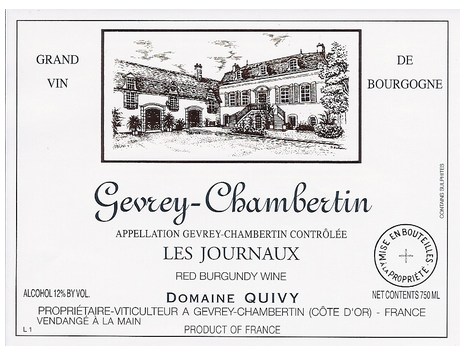 Cherry Jam.  Quivy makes Gevrey Chambertin at the village, 1er cru, and Grand Cru levels, and we're excited about all four wines we've brought in. We're beginning today with one of his villages: Gevrey-Chambertin "Journaux" 2012. With such a limited geographical reach, Quivy intimately knows the micro terroirs of Gevrey-Chambertin, and has crafted each of his wines to reflect a slightly different take on the famous town.
Quivy's Journaux vines were planted in 1947 and 1933, and today turn out wines of impressive depth. The 2012 has an intense nose of earthy, briary raspberry, with lots of ripe cherry fruit. The mouth is young and energetic, with round tannins and an excellent, long structure that should carry it for many years. This a fresh, punchy wine that's beautifully balanced and has a long future ahead of it.
Patience will be rewarded here, but we fervently enjoyed last night's bottle, accompanied by skirt steaks and a roaring fireplace. We are thrilled to have found this new source for classic Red Burgundy, and look forward to introducing his other wines over the next few months.
________________________

QUIVY Gevrey-Chambertin "Journaux" 2012
Ansonia Retail: $52
case, half-case: $45/bot


_
AVAILABLE IN 6- AND 12- BOTTLE LOTS
_
_
_
_____________________________
Sign up to receive these posts in your inbox:

_
_
_____________________________
_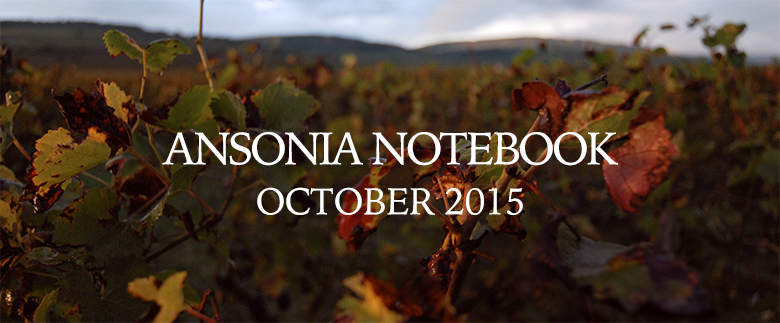 –
_