The Roasted Slope.  From the rock-covered fields of Châteauneuf-du-Pape to the mold- and hail-prone slopes of Burgundy, the French plant vines in the most unusual places. And no location makes a vigneron's life more complicated than the strikingly steep slopes of Côte Rôtie. Here all vineyard work must be done by hand, as tractors and machinery would tip over.
But the wines are magnificent, and well worth the hardships involved in making them. It's here that Syrah finds its purest and finest expression. The best wines from Côte Rôtie are deep, chewy wines with both density and balance. Our producers in Côte Rôtie are the brothers Patrick and Christophe Bonnefond, a source Robert Parker calls "among the finest in the appellation."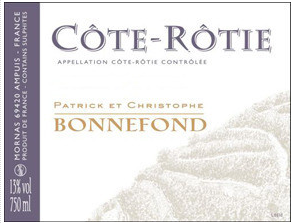 Inky and dense. The Bonnefonds produce exceptional wine, with notes of dark fruits and spice. They are rich without being heavy – only 13% alcohol – and there's an attractive liveliness often lacking in Syrah from the Southern Hemisphere. Bonnefond wines will age with no trouble for ten or more years. These are cozy, wintery wines, that feel at home at a long Sunday afternoon meal next to a roast or a stew.
The 2013 Côte Rôtie shows plum jam, roasted meats and black pepper; the mouth is spiced and dense, showing olives and dark chocolate, and a hint of smoke. The inky tannins here are firm but not harsh, and with a few hours in a carafe this is a lovely glass of wine. We've enjoyed Bonnefond's Côte Rôtie a decade after bottling, and, if you can keep your hands off it, this wine should last at least that long.
________________________

BONNEFOND Côte Rôtie 2013
Ansonia Retail: $54
case, half-case: $46/bot


_
AVAILABLE IN 6- AND 12- BOTTLE LOTS
_
_
_
_____________________________
Sign up to receive these posts in your inbox:

_
_
_____________________________
_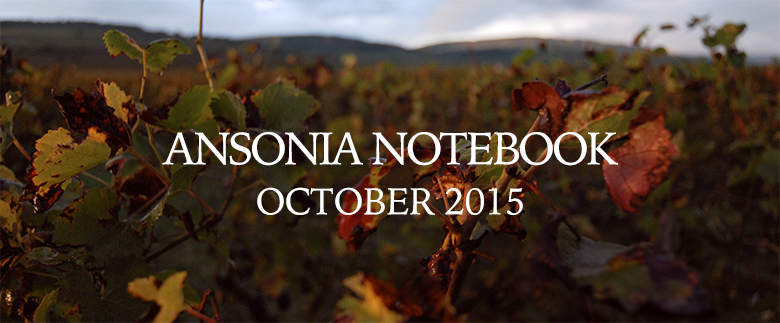 –
_