Seven Years Old. "Affordable" is not a word that's often associated with Burgundy. With high demand and low supply, Burgundies often fetch prices that elicit eye rolls from casual drinkers. At many domaines, entry prices start at $50 and rise quickly thereafter.
But not all Burgundy requires a second mortgage or a budget reevaluation. With a bit of hunting and willingness to leave the beaten path, fine red Burgundy can be had for less. One of our favorite examples is the Hautes-Côtes de Nuits — a beautiful, rural patchwork of vineyards, meadows, and monasteries just west of the famous Côte d'Or.
And it's from this often overlooked terroir that Michel Gros makes his excellent entry-level red Burgundy. Today we're offering our last few cases of his 2008.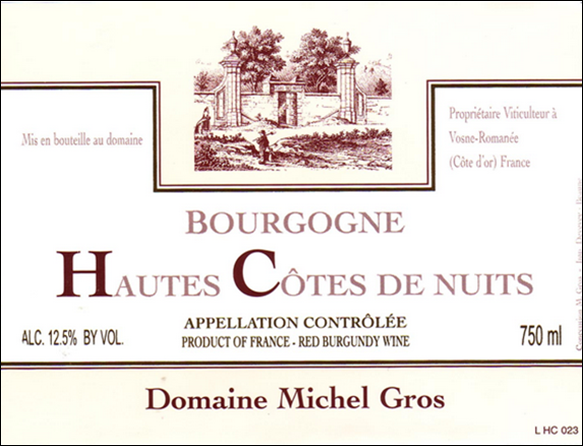 Classic Pinot Noir.  Now seven years after harvest, the Michel Gros 2008 Hautes-Côtes de Nuits has matured into an elegant wine. Gros is best known for his more famous wines from Vosne-Romanée, Chambolle Musigny, and the Grand Cru Clos Vougeot. But Gros's simpler wines offer a glimpse of the elegance and silkiness for which this famous winemaker is known.
The Hautes-Côtes is an unpretentious place, full of dirt roads and crumbling churches, and this wine reflects its humble origin. The nose is red cherry fruit and earth, with faint hints of underbrush and cinnamon. The mouth has smoothed out but not lost its structure, and plays beautifully on the palate with notes of cranberry jam and toast.
Burgundy fans looking for a well-priced red will find much to like here. For those new to the region, this wine provides a look at what all the fuss is about.
________________________

GROS Hautes-Côtes de Nuits 2008
Ansonia Retail: $34
case, half-case: $29/bot


_
AVAILABLE IN 6- AND 12- BOTTLE LOTS
_
_
_
_____________________________
Sign up to receive these posts in your inbox:

_
_
_____________________________
_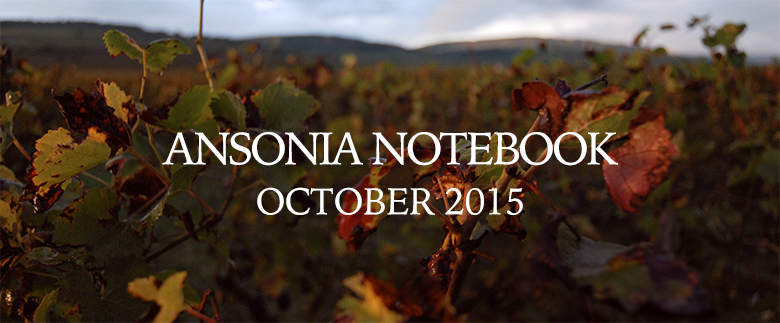 –
_