Cold Snap.  Châteauneuf-du-Pape is the perfect cold weather wine. Made famous by French popes in the 14th century, and then again by Robert Parker in the 1980s, the area is rich with winemaking history. Today the appellation, which covers only about 12 square miles, produces some of the most sought after wine in the world.
Here are four Chateauneuf-du-Papes from four different producers. They all have between four and eight years of bottle age, and show the impressive variety of terroir available from the appellation. With fall here and winter on its way, this is the perfect mixed case to keep you warm.

Font du Loup is a small producer on the east side of the appellation. Their wines show excellent balance and depth, with notes rich strawberry jam, sage, and menthol, and a long, elegant mouthfeel.
Vieux Lazaret is the largest domaine in Chateauneuf-du-Pape, and their signature cuvée is classic and delicious. It combines baked fruit with provencal spice, and drinks particularly well young.
The Domaine de Nalys separates out the finest grapes each year for their Reserve Cuvée, which features an unusually high percentage of Syrah. This is a dark, spicy wine with excellent concentration and density.
The Domaine Paul Autard is among the finest sources in Chateauneuf, and his luxury cuvée, called Côte Rônde, is the finest wine he makes. This 2007, from a vintage is considered the best in decades, is not one to miss.
_
CHATEAUNEUF-DU-PAPE SAMPLER
3x   Font du Loup CDP 11:   $45
3x   Lazaret CDP 09:   $38
3x   Nalys Reserve CDP 10:   $50
3x  Autard CDP Côte Ronde 07:   $72
_______________________
Ansonia Retail: $615
Notebook price: $525/case

(free East Coast shipping)   |   save $90
_ 
_
–
– _
_____________________________
Enjoy this article? Sign up to receive them in your inbox.
_
_____________________________
_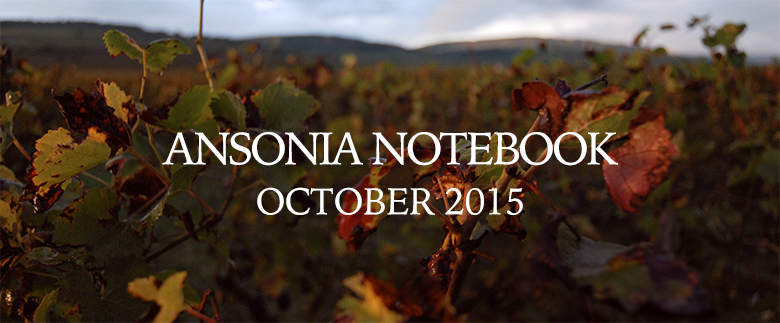 –
–
_