Dark, punchy.  Beaujolais might be the perfect wine for the fall. Crisp air and turning leaves are an excellent match for a the cool fruit and punchy mouthfeel of first-rate Beaujolais. The region is still best known for the Beaujolais Nouveau, a quaint local custom turned global marketing phenomenon. But there's far more to Beaujolais than cheap candied red wine.
The Crus Beaujolais are more serious wines from the ten small villages that make up the appellation. Our favorite among these is Juliénas, which is known for its dark, concentrated expression of the Gamay grape. Cru Beaujolais may be more intellectual than their Bacchanalian Nouveau cousins, but at their core they maintain the region's spirit of festivity and plaisir.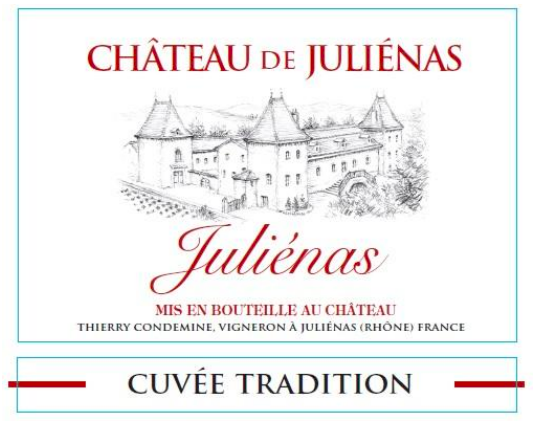 Vin de Soif.  There's something joyous about the Chateau de Juliénas's Cuvée Tradition 2013. We've found this wine is most at home in front of a football game or in substantial quantity along a rowdy Thanksgiving table. The Condemine Family has made wine in this chateau for five generations, and the Chateau itself has produced wine since its construction in the 14th century.
The Juliénas Tradition 2013 is dark and juicy, with ripe bursting tannins and beautiful cool fruit. The nose is of raspberries and redcurrant, and the mouth shows wild cherries, pepper, and the croquant ("crackling") fruit we love in the best wines of Beaujolais. This is always a great wine in the autumn — inexpensive, refreshing, and a pleasure to drink.
________________________

JULIENAS Cuvée Tradition 2013
Ansonia Retail: $19
case, half-case: $15/bot


_
AVAILABLE IN 6- AND 12- BOTTLE LOTS
_
_
_
_____________________________
Sign up to receive these posts in your inbox:

_
_
_____________________________
_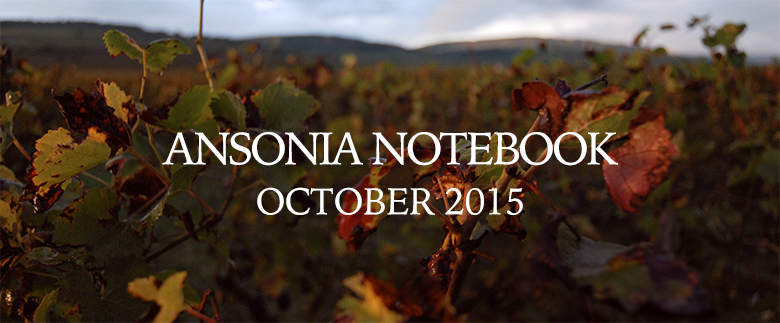 –
_