Most wine collectors begin their cellars with the European canon: Bordeaux, Burgundy, and Champagne from France, Barolo and Brunello from Italy, and perhaps Ribera del Duero and Port from Spain. But no collector's cellar is complete without an array of German Rieslings.
These chronically overlooked wines are nearly unmatched in price, longevity, and food adaptability, and we're thrilled to introduce four new wines from the Weingut Franz Dahm in the Mosel Valley. These wines range from bone dry to off-dry, and show the clean, beautiful, slate-like minerality for which the wines from this region are so renowned.

A note about residual sugar: in the first two, there's effectively none — these taste drier than many Chardonnays, and show beautiful, crystalline acidity. The second two are "off-dry," meaning they begin with sweetness on the palate, and then finish dry. The latter pair are akin to biting into an apple — the ripe sweetness of the fruit gives way to refreshing tartness, leaving your palate fresh, not sugared.
–
DAHM 1:  DAHM Bernkasteler Badstube Riesling Qualitäswein trocken 2010
This is dry, steely, and beautiful, showing a slate minerality and crisp, zesty mouthfeel. This is perfect everyday Riesling — delicious and inexpensive. Pair it with sushi or other raw seafood like oysters or scallops.
Retail: $14   |   half-case price: $10.95/bot
DAHM 2:  DAHM Bernkasteler Badstube Riesling Kabinett trocken 2011
This Riesling is elegant and long; dry like the first wine above, but more complex and persistent. The nose shows delicate white flowers and baked apple tart; the mouth is bone dry, with lemon zest and brisk, mouthwatering minerality.
Retail: $18   |   half-case price: $15/bot
DAHM 3:  DAHM Bernkasteler Bratenhofchen Riesling Kabinett halbtrocken 2008
This nose is beautiful and delicate — showing bright apple and lime zest. The mouth beings soft and round, but finishes with a burst of beautiful mineral texture. The finish is long, fine, and dry; to borrow a phrase from wine writer Eric Asimov, this is "thrillingly tense." We think is best on its own, as a simple and beautiful aperitif.
Retail: $18   |   half-case price: $15/bot
DAHM 4:  DAHM Bernkasteler Badstube Riesling Kabinett feinherb 2010
The nose shows apricot and peach and lemon; the mouth is crisp and faintly sweet on the attack, giving way to vibrant acidity and a beautiful minerality. Serve this with a spicy Indian or Thai dishes, or after dinner with a mild apple and almond cake.
Retail: $16   |   half-case price: $12/bot
Email Tom to order a wine from above.
AVAILABLE IN 6- AND 12- BOTTLE LOTS
*To avoid confusion, please order by wine number (i.e. DAHM2, DAHM4)
_
_
________________________

MIXED CASE GERMAN RIESLINGS
Ansonia Retail: $198
mixed price: $148/case

)
.
Email Tom to order a mixed case.
_
_
_____________________________
Sign up to receive these posts in your inbox:

_
_
_____________________________
_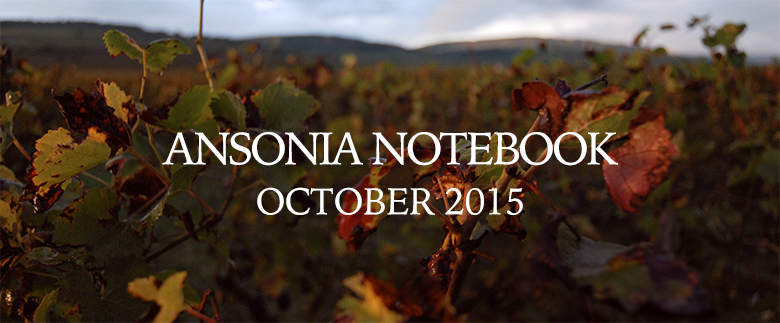 –
_