Value. When we shape our portfolio, we look for wines that "punch above their weight." These are wines that exceed expectations based on the price tag and the name on the label — bottles that, if tasted blind, you'd put in a higher class. A recent such discovery is a premier cru white Santenay from Roger Belland.
Santenay is known for mid-range Burgundies that can be delicious but are seldom extraordinary. But Belland's 2013 Santenay 1er cru Beauregard blanc might the finest white Santenay we've had. Tasted blind it could easily be mistaken for a wine from neighboring Chassagne-Montrachet.
Sucrocité.  Clive Coates MW calls Roger Belland "one of the best sources in the village" of Santenay. Together with his daughter Julie, Belland crafts excellent wines with cool, fresh fruit and beautiful balance. Many readers picked up some of Belland's village-level white Santenay from a few weeks ago, and some have already come back for seconds.
Belland's 2013 Santenay 1er cru blanc has a pretty, baked apple nose with notes of white flowers and honey, but it's on the palate that this wine really shines. The mouthfeel is thick and vibrant, showing unusual depth and excellent length. The oak, fruit, and acidity are all in perfect balance, presenting a wine that bursts with life and richness.
Pair this with a Sunday afternoon roast chicken or a hearty soup — pour it from a carafe, and you guests will never guess where it came from.
________________________

BELLAND Santenay 1er cru blanc 2013
Ansonia Retail: $40
case, half-case: $34/bot


_
AVAILABLE IN 6- AND 12- BOTTLE LOTS
_
_
_
_____________________________
Sign up to receive these posts in your inbox:

_
_
_____________________________
_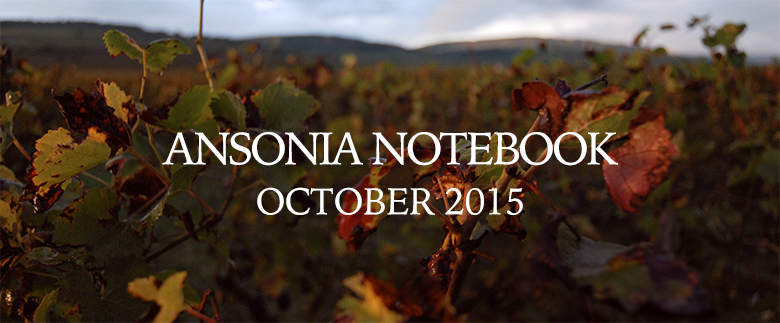 –
_