Today Chassagne-Montrachet is known for its opulent white Burgundies, most famous among them from the Grand Cru vineyard "Montrachet." But for most of its existence, Chassagne was known for its red wines. As late as the 1930s, Chardonnay comprised only a fifth of the vines planted in the town.
White Chassagne-Montrachet often fetches prices in triple digits, but the reds from the town are far more reasonable. Our source for both red and white Chassagne is the Domaine Roger Belland, whose premier cru Morgeot vineyard "Clos Pitois" was first planted in 1421. Belland plants his Chassagne half to chardonnay and half to pinot noir, according to soil type.
Why does the famille Belland continue to make red Chassagne when they could get twice as much if they replanted to white? Well, because the red tastes like this.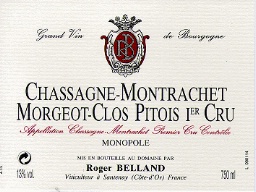 Roger Belland and his daughter Julie represent the 5th and 6th generations at the Belland domaine. In Burgundy, where most vineyards are divided among many owners, a plot owned by a single vigneron is called a monopole. The Clos Pitois is such a vineyard, and since 1421 has been planted only five times.
Belland's premier cru red Chassagne is elegant and juicy, with dried cherry fruits, earth and graphite in the nose. In the mouth the tannins are cool and fine, making it remarkably drinkable for its age. Many readers have been enjoying Belland's 2013 Maranges 1er cru from down the road — the Pitois is a much finer, more elegant version, with the same delicious fruit, but a more attractive, elegant body and better potential for aging.
We'll be writing about the white Clos Pitois in a few weeks, but for the moment we're enjoying the original Chassagne Montrachet.
________________________

BELLAND Chassagne 1er cru rouge 2013
Ansonia Retail: $50
case, half-case: $44/bot


_
AVAILABLE IN 6- AND 12- BOTTLE LOTS
_
_
_
_____________________________
Sign up to receive these posts in your inbox:

_
_
_____________________________
_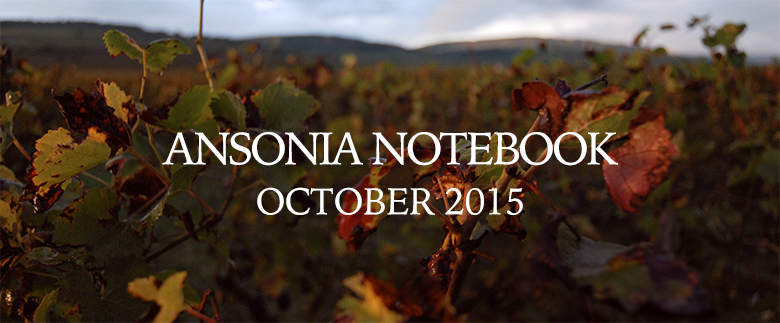 –
_