Nectar. Condrieu is one of the most sought after white wines in the world. Made from pure viognier, and grown in a tiny Northern Rhône appellation of less than half a square mile, this nectar-like white wines is both delicious and pricey. Our favorite source is the brothers Christophe and Patrick Bonnefond.
The Bonnefond Condrieu is excellent, but in 2014 they began producing a second viognier, from vines planted outside the tiny appellation. This wine doesn't quite match the depth and richness of Condrieu, but still shows the white flowers, honey, and pear of this northern Rhône classic. And for less than half the price, it's a lovely glass of wine.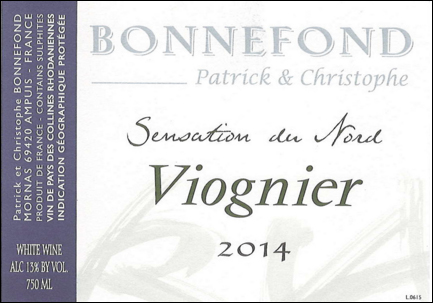 Blossoming. Viognier is typically a mouthfilling wine, and when grown in warm climates can heavy and overly warm. It's in the Northern Rhône that the grape achieves its finest balance. Viognier's rich mouthfeel makes it an excellent cold weather white, and we think this wine will be right at home as the temperature continues to drop. Serve it in a large glass to let the aromas develop. This is a great chance to taste Northern Rhône viognier without a Condrieu price tag.
Bonnefond's 2014 Viognier is very expressive in the nose, showing wild honey, peach, and magnolia. The mouth is rich and quite round, but not heavy; the palate begins with pear and white peach, and finishes with savory grape skin and even hints of mustard seed. It's a mouthful on its own and certainly doesn't require food, but will pair really nicely with spiced Asian cuisine.
________________________

BONNEFOND Viognier 2014
Ansonia Retail: $24
case, half-case: $19.95/bot


_
AVAILABLE IN 6- AND 12- BOTTLE LOTS
_
_
_
_____________________________
Sign up to receive these posts in your inbox:

_
_
_____________________________
_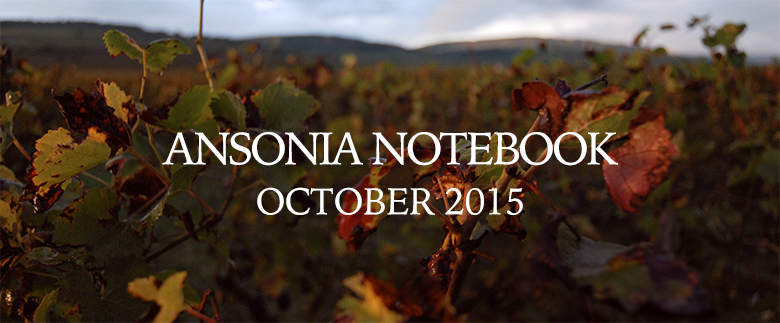 –
_