Fond.  With Thanksgiving but a few days away, delicious smells have begun to emerge from our kitchen. One of cooking's most intoxicating aromas comes from a process called the Maillard reaction. First identified by Frenchman Louis Camille Maillard in 1912, it's the flavor most often associated with browned meat, though it's also found in bread crusts, chocolate, dark beers, and coffee beans.
The reaction is similar to caramelization, but produces earthier, more complex flavors. Though there aren't any Maillard reactions in the winemaking process, from time to time the same aroma molecules appear in red wines. And the combination of a meaty red wine — particularly Bordeaux — and a well browned steak is one of the great harmonies of the kitchen.
Poultry is the meat in question this week, and we've got loads of ideas for your Thanksgiving table (order deadline for shipping to most zip codes is today). But after Thursday, as the weather turns chillier, we'll be glad to have a rich wintery Bordeaux in the cellar.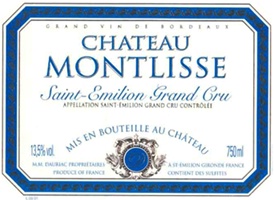 Classique.  Today we suggest the 2010 Saint-Emilion Grand Cru from the Chateau Montlisse. 2010 was an exceptional vintage in Bordeaux, among the best in decades — and it's a perfect match for steak. The wine brings dark fruit and smoke, and the meat brings an intoxicating flavor of umami, near-sweetness, and texture. Skirt steak, known more for its flavor than for its tenderness, is a great (and affordable) match for a dark red wine. Here's our favorite recipe.
It's unusual to find Grand Cru Saint Emilion at this price, particularly from a year like 2010. But to find it with perfect provenance — (this wine was in the chateau's cellar until June) — is even rarer. It's a Merlot/Cabernet blend with sturdy, ripe tannins and a long life ahead of it. Winter Sunday afternoons were made for football and long meals — if steak of any kind is on your menu, make sure you've got Bordeaux to go along.
________________________

MONTLISSE Saint-Emilion Grand Cru 2010
Ansonia Retail: $40
case, half-case: $35/bot


_
AVAILABLE IN 6- AND 12- BOTTLE LOTS
_
_
_
_____________________________
Sign up to receive these posts in your inbox:

__
_____________________________
_

–
_