Value in Freshness. The idea of value is extremely subjective when it comes to wine. A $60 bottle of Burgundy might seem a steal to some, an extravagance to others. But nearly everyone agrees that Muscadet is just about the best bargain going.
Muscadet is a crisp, precise, dry white wine that is the essence of freshness – it's abundant and inexpensive. Made from the Melon de Bourgogne grape, and the best examples are raised "sur lie" (on the lees) to add complexity. Writer Lettie Teague summed it up nicely once, saying "a glass of $8 Muscadet will always be a better wine than an $8 glass of something else."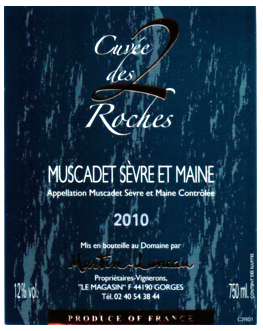 Melon and lime rind. Many readers have been enjoying the 2010 "Gorges" from our new Muscadet producers, the Domaine Martin-Luneau. Gorges is a "Cru Communal," a new appellation recently awarded to Muscadet's best terroir. The Gorges is slightly atypical, showing more richness and depth from longer time on the lees.
Today's wine, however, is classic Muscadet. Martin-Luneau's "Cuvée des Deux Roches" is lively and bright, exhibiting everything we look for in a perfect wine for seafood. Notes of lime rind, salt air, and melon in the nose join a zippy, refreshing mouth that immediately calls to mind the stark, windswept Breton coast nearby.
The marriage with seafood is so harmonious it's hard to think of reasons for other suggestions: it is wonderful with grilled fish, pan seared scallops, steamed lobster, and most perfectly, oysters. But for the fish-phobic, we'll admit it's also a delicious match for a salty cheese.
________________________

MARTIN-LUNEAU Muscadet "Deux Roches" 2010
Ansonia Retail: $19
case, half-case: $14.95/bot


_
AVAILABLE IN 6- AND 12- BOTTLE LOTS
_
or call Tom: (617) 249-3657
_
_
_____________________________
Sign up to receive these posts in your inbox:

_
_____________________________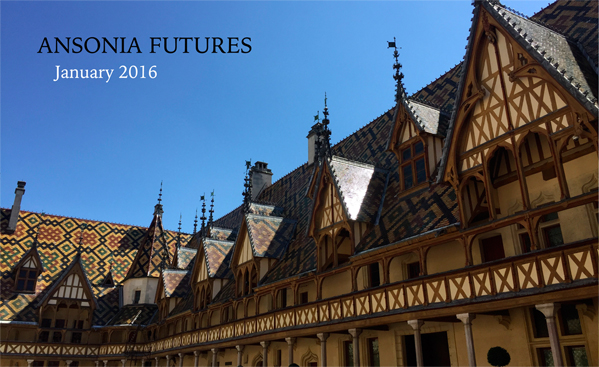 _
_____________________________
–