Violets and Smoke. Burgundy is best known for its wines of refinement and elegance. The delicate, often ethereal Pinot Noirs from towns like Vosne-Romanée and Chambolle-Musigny are unlike any others in the world, and rightly receive the majority of Burgundy's press. But there's a whole other world of red Burgundy to the South of the Côte d'Or.
Burgundy's Côte Chalonnaise is home to towns like Mercurey, Givry, and Rully, where Pinot Noir takes on a heartier, brisker form. These are red Burgundies that trade elegance for rusticity, more comfortable in a Parisian bistro than a three-star restaurant. Today's wine, a Givry 1er cru, perfectly embodies the vibrant, rugged side of Pinot Noir.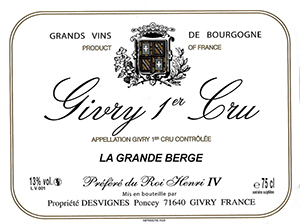 Everyman.  Many readers have become fans of the Desvignes Givry "Meix au Roy" we released last month. (So much so, in fact, that we're out.) Devignes' second wine is a Givry 1er cru "la Grande Berge," which is similar to the first, but with more tannin and richness. The tannins here are juicy and dense — you wouldn't mistake them for Vosne-Romanée, but you wouldn't mistake the price either.
The Givry 1er 2012 shows dark currants and cherries in the nose alongside toasty oak. The mouth is full, rich, and almost chewy, with notes of plum and wild cherries. Grown in a tiny village surrounded by rolling green hills, this wine captures the heartier, more paysanne side of Burgundy — and sometimes, that's just what we're looking for.
________________________

DESVIGNES Givry 1er cru 2012
Ansonia Retail: $29
case, half-case: $25/bot


_
AVAILABLE IN 6- AND 12- BOTTLE LOTS
_
or call Tom: (617) 249-3657
_
_
_____________________________
Sign up to receive these posts in your inbox:

_
_____________________________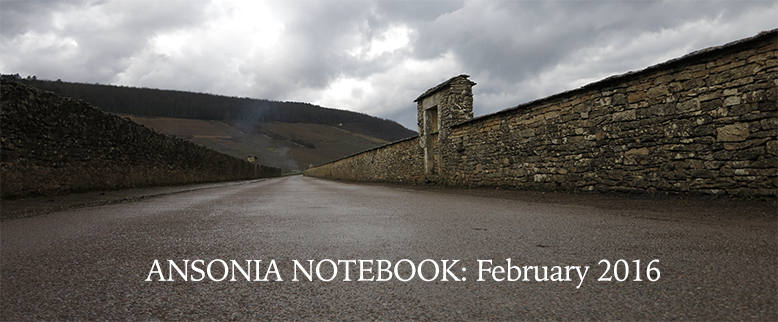 _____________________________
–