Une fête.  Americans don't drink enough sparkling wine. By restricting its use to special occasions, we ignore its many other capabilities: a classy way to welcome guests, a gentle start to a meal, or a versatile pairing with an enormous range of foods. The French are more apt to treat sparkling wine as just that — a wine that sparkles, to be enjoyed like any other.
But if you need a celebration to pop a cork, there will be no shortage of them in the next few weeks. The clear winner as the prettiest bottle in our stock is the sparkling rosé from Picamelot in Burgundy, with its pink and silver habillage. If it's Valentine's Day you plan to celebrate this month, this one's an easy match. If it's Mardi Gras, then something colorful and celebratory should fit right in. And if Presidents Day is your cup of tea, we'll remind you that none of the founding fathers were exactly teetotalers.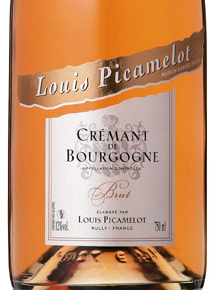 .
Charmant.  Happily, the contents of a bottle of this Crémant Rosé are every bit as attractive as the appearance. Made entirely from Pinot Noir, this shows a lovely balance of fruit and floral notes, with good fresh acidity. The wine is perfectly dry, but has a pleasant creaminess alongside notes of strawberry and lemon.
Serve this in a white wine glass (skip the flute), and pair it with anything from beignets to chocolate covered strawberries. And if there are a few bottles left over after this month's festivities, try pairing this with a regular meal you might serve with white wine. The winemakers at Picamelot suggest asian foods, or something else with some spice.
________________________

PICAMELOT Crémant Rosé
Ansonia Retail: $24
case, half-case: $18/bot


_
AVAILABLE IN 6- AND 12- BOTTLE LOTS
_
or call Tom: (617) 249-3657
_
_
_____________________________
Sign up to receive these posts in your inbox:

_
_____________________________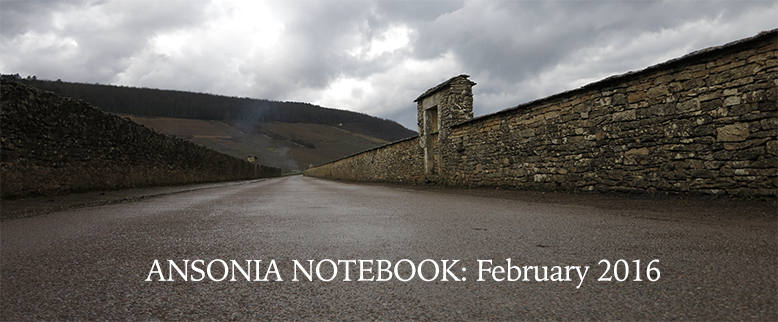 _____________________________
–