Density.  The Northern Rhône valley is a dramatic landscape. From a look up the dizzying slopes it seems the last place in the world suited for viticulture. So steep are the hillsides that all fieldwork — planting, pruning, treating, harvesting, etc — must be done by hand. But winemaking here dates to Greek colonies in the 6th century BCE, several hundred years before even the Romans arrived.
Wine writer Rajat Parr calls the wines of the Northern Rhône a marriage of "bountiful, juicy fruit…animal wildness…and the intellectual stimulation of structure and minerality." The wines of Saint-Joseph rarely match the splendor and fame of its neighbors to the north and south, Côte Rôtie and Hermitage. But at their best they are well-priced, vibrant examples of the rugged, balanced style of Syrah found only near the 45th parallel.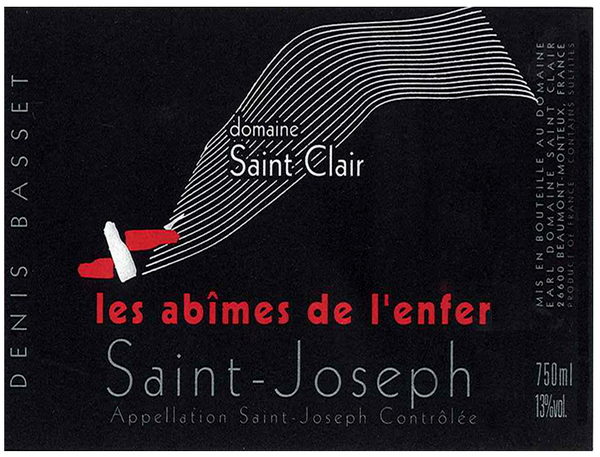 Violets and Spice.  Denis Basset is a young winemaker based in Crozes-Hermitage, recently listed by Decanter and the Guide Hachette in a dynamic new generation of Crozes-Hermitage winemakers. The wines from his home appellation are crisp and delicious — we released the 2013 Crozes earlier this month — but his finest and richest red comes from Saint-Joseph. This pure syrah wine comes from only an acre of vines, and is named Abimes de l'Enfer (the "Abyss of Hell") for the vertiginous pitch of its vineyard.
Basset's 2014 Saint-Joseph is already beautiful. The nose shows spices, violets and intense black pepper; the mouth shows blackberry jam with notes of roasted meat and licorice. This intense wine clocks in at only 13% alcohol, so while it's mouthfilling and chewy, there's not an ounce of heaviness. This wine often takes a bit of time to reach its potential, but last night's bottle suggested it will drink well early as well.
Decant for a half hour, and allow the array of dark spices — anise, cloves, tobacco — to melt into the cool rustic fruit. Serve this alongside a roasted spring lamb with rosemary and mint.
________________________

SAINT CLAIR St-Joseph 2014
Ansonia Retail: $32
case, half-case: $26/bot


_
AVAILABLE IN    6-  AND 12-  BOTTLE LOTS
_
or call Tom: (617) 249-3657
_
_
_____________________________
Sign up to receive these posts in your inbox:

_
_____________________________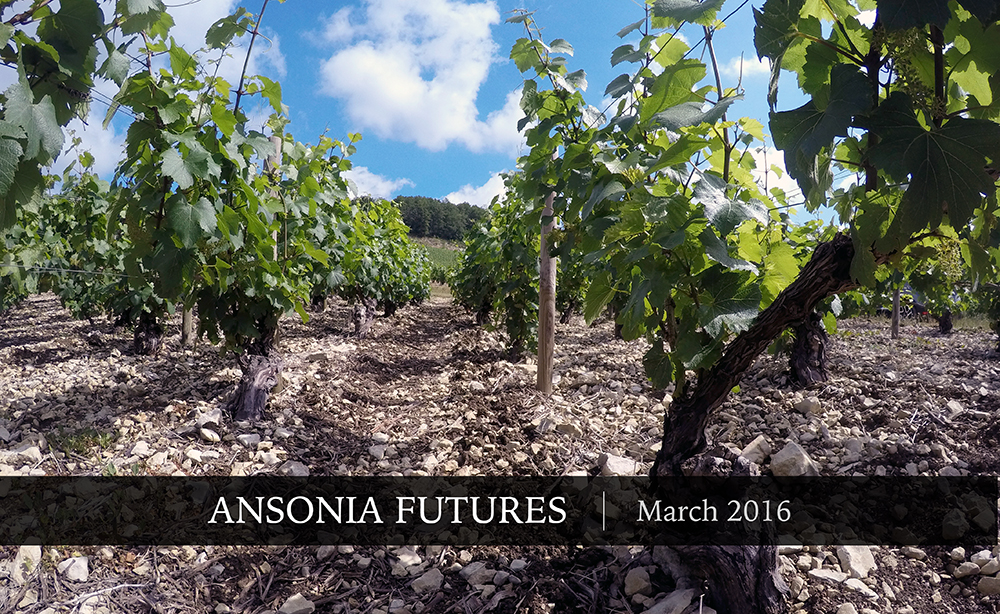 _____________________________