Seventh Century.  Gevrey-Chambertin has long been considered Burgundian royalty. The vineyards surrounding the town, first planted around 640 AD, are known for their clay-rich soils, which produce wines of unusual intensity and muscle. Last summer we discovered a new source in the village, the Domaine Gérard Quivy.
Last month's Guide Hachette, the premier French language wine guide, describes Quivy as "undoubtedly one of the reference points in the appellation." This helps confirm what our noses told us last summer — Quivy is an uncommon and exceptional find. We've released two of his delicious village wines (En Champs, Journaux), and today we're pleased to release his premier cru.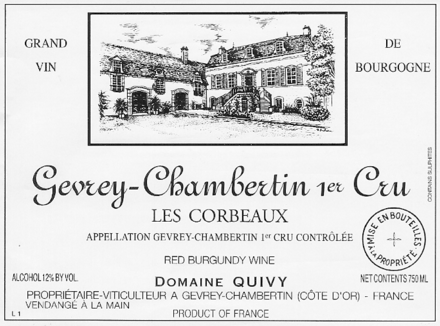 .
Seductive.  Quivy's Gevrey Chambertin 1er cru comes from the "Corbeaux" vineyard, perched on the slope west of the town center. Quivy's 1er cru vines were planted in the 1950s, and today produce wines with remarkable depth and intensity. We had flagged the 2013 Corbeaux for long term aging, but on the advice of a customer opened a bottle last night and were pleasantly shocked at its drinkability.
The Corbeaux today is seductive and remarkably elegant. The classically Burgundian nose shows dark cassis fruits, with woodsy notes of blackberry and black pepper. The mouth is deep and silky, showing intense old-vine fruit, roasted cherries, and cinnamon. The tannins are smooth, intense, and deeply concentrated — an exceptionally fine and elegant red Burgundy.
Premier Cru Gevrey-Chambertin is rarely destined for weeknight drinking, and this is hardly an everyday-priced wine. But for true Pinotfiles who recognize Burgundy as the height of elegance and grace, we can't recommend this enough.
________________________

QUIVY Gevrey-Chambertin 1er cru "Corbeaux" 2013
Ansonia Retail: $92
quarter-case: $76/bot


_
AVAILABLE IN   3-   6-   AND  12-  BOTTLE LOTS
_
or call Tom: (617) 249-3657
_
_
_____________________________
Sign up to receive these posts in your inbox:

_
_____________________________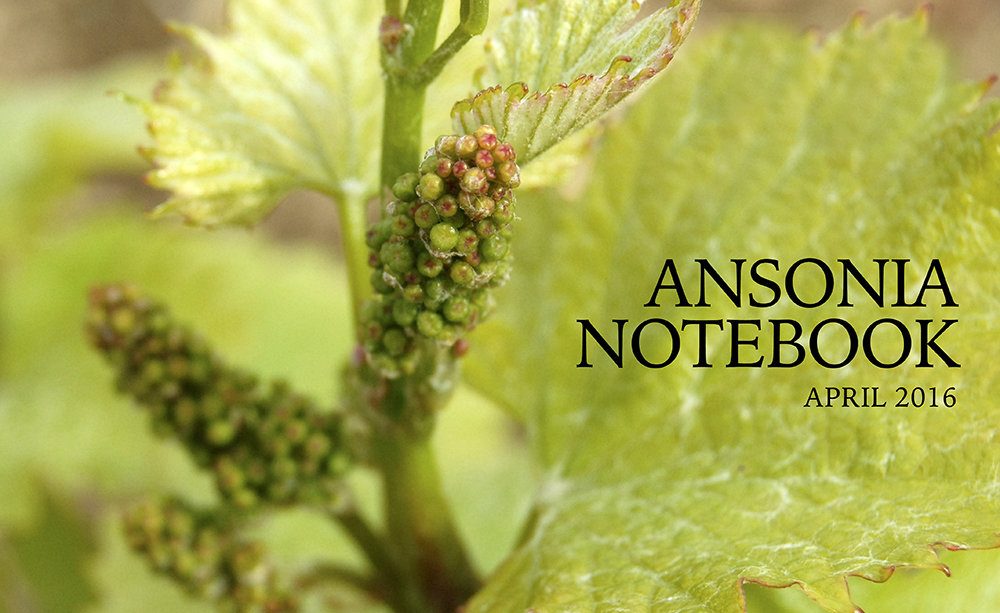 ________________________