A find.  Burgundy and Bordeaux are the two giants French wine. In nearly every aspect — style, tradition, grape varietal, scale — they are opposites. As a small père et fils enterprise, Ansonia's model fits far better with Burgundy, and we work with more than four Burgundy sources for every one in Bordeaux.
But the wines of Bordeaux continue to intrigue us, and we're always on the hunt for a Burgundy-scale producer from the southwestern coast. Earlier this month we struck gold — a small family domaine in Saint-Estèphe whose wines have never been exported to the US.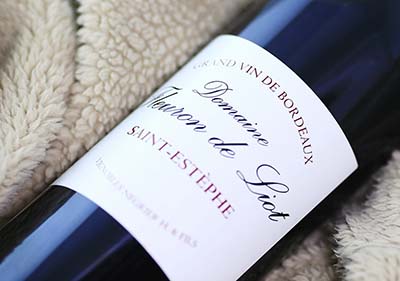 Left Bank.  The catch with much of Bordeaux is its need for cellaring. The finest Bordeaux demand investment and perfect timing — the more expensive a wine is, the more you'll want to make sure you're opening it at peak maturity. Our new Bordeaux source provides a bit of wiggle room — for two reasons.
First, price: at $275 a case, precise timing isn't crucial for a satisfying return on investment. The drinking window for this wine is more opinion than fact: it's delicious now and will be even better in five years. And second, vintage: Bordeauxphiles consider 2014 the finest vintage since 2010. Particularly in the Haut Medoc towns of Paulliac and St-Estèphe, the year produced ripe, forward wines that will drink well without lengthy cellaring.
The Fleuron de Liot is a blend of equal parts Merlot and Cabernet Sauvignon, made from a tiny 1.5 acre plot in Saint-Estèphe. The wine is inky and dark, with plum and dark cherries in the nose. The mouth is dense and full, with solid ripe tannins and low oak, notes of cedar and licorice, and a long, velvety texture.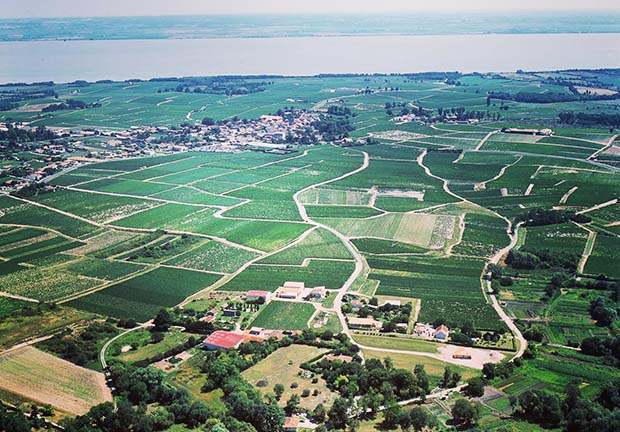 Velvet. With a concentrated mouthfeel and rich, dark fruit, this wine should develop for at least another 5-7 years. But given time to breathe, it's beautifully drinkable today — we opened a bottle around lunch, and the glass we had after dinner (8 hours later) was the tastiest. Put a case in your cellar and watch this wine develop over the next 1-2 presidential administrations. (Depending on who wins you may need an second case.)
We don't claim to be experts on Bordeaux, but we're pretty sure we can spot a very well-made wine that's also a bargain. Here's our latest find.
NOTE: This wine is part of our upcoming July Futures Issue, which offers near-wholesale pricing through advance orders. The rest of the Futures Issue will be released on Sunday July 3.
________________________

FLEURON DE LIOT Saint-Estèphe 2014
Ansonia Retail: $420
Futures Price: $275/case    ($22.91/bot)


_
AVAILABLE IN   6-   AND  12-   BOTTLE LOTS
NOTE: THIS IS AN ADVANCE ORDER. WE EXPECT THIS WINE TO ARRIVE IN LATE AUGUST.
_
or call Tom: (617) 249-3657
_
_
_____________________________
Sign up to receive these posts in your inbox:

_
________________________

Terms of sale. Ansonia Wines MA sells wine to individual consumers who are 21 or more years of age, for personal consumption and not for resale.  All sales are completed and title passes to purchasers in Massachusetts.  Ansonia Wines MA arranges for shipping on behalf of its customers upon request and where applicable laws permit.