Classic.  The Grand Cru of Corton is massive. Stretching across a prominent hill just north of Beaune, the vineyard covers 236 acres, just 40 less than the entire appellation of Morey-St-Denis. The terroirs vary widely across the giant vineyard, and so it's further divided into dozens of smaller "climats." The finest of these are the three farthest north in the middle of the slope: Bressandes, Clos du Roi, and Renardes.
The humble family domaine of Gaston and Pierre Ravaut has made wine from the hill of Corton for generations. Longtime local customers account for the majority of their business, and there's barely a sign on the front door. The Ravauts make excellent whites and reds from the towns surrounding the hill, but the jewel of their collection is their plot of Grand Cru Corton-Bressandes.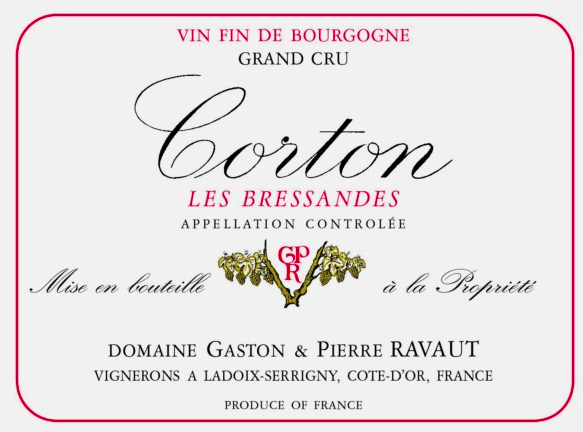 Concentrated.  Today's offer is for the Ravaut's Corton-Bressandes Grand Cru from 2012. The 2012 vintage brought headaches in the vines for most of the year, but a pleasant month of September saved the crop. (Here's hoping history repeats.) The 2012s, when you can find them, have turned out remarkably well — the reduced yields let to tiny quantities of dense concentrated wine, and Ravaut's Corton 2012 is a perfect example.
Today this wine shows the classic notes of a young Grand Cru Burgundy — the nose is deep and woodsy, showing charcoal and cherry jam. The mouth is rich, dense, fine, and very smooth — you can almost taste the tiny, concentrated fruits packed into each sip. This is mouthfilling, intense Pinot Noir that nonetheless retains the silky delicacy found only in Burgundy.
Open today, this wine should decant for an hour or so. But for those with a bit of patience, a Burgundy habit, and some cellar space, this is an enticing wine that should be stunning in a few years.
________________________

RAVAUT Corton-Bressandes Grand Cru 2012
Ansonia Retail: $100
quater-case: $85/bot


_
AVAILABLE IN   3-   6-    AND   12-  BOTTLE LOTS
_
or call Tom: (617) 249-3657
_
_
_____________________________
Sign up to receive these posts in your inbox:

_
________________________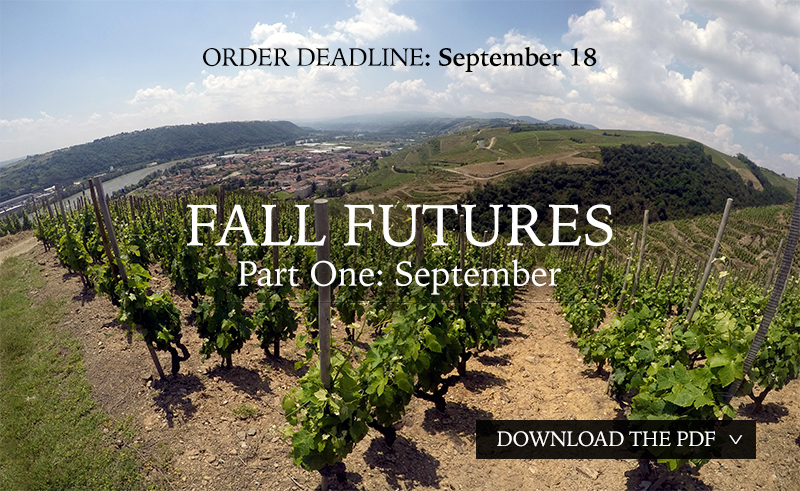 ________________________

Terms of sale. Ansonia Wines MA sells wine to individual consumers who are 21 or more years of age, for personal consumption and not for resale.  All sales are completed and title passes to purchasers in Massachusetts.  Ansonia Wines MA arranges for shipping on behalf of its customers upon request and where applicable laws permit.