Discovery.  Châteauneuf-du-Pape is one of the world's great wines. Made famous by French Popes over seven centuries ago, the area is rich in winemaking history. Today the appellation (which covers only about 12 square miles), makes some of the most sought-after wine in the world.
In June we went searching for a new source in Châteauneuf-du-Pape and stumbled upon a gem. Christophe Mestre is a young winemaker from an old Chateauneuf family, whose talent and terroir have already begun to bring him acclaim. We're thrilled to introduce Mestre to our list today with this simply delicious 2013 Chateauneuf red.
Rich and rare.  Fans of this appellation take note — this is a rich, classic, mouthfilling Chateauneuf-du-Pape with an astonishingly low price tag. The nose is explosive, with a wide range of notes from pan drippings and sage to strawberry jam, wild raspberry, and lavender. The mouth is smooth and soft and rich, with a dark red complexion and sun-baked, silky tannins. It opens beautifully over a half hour in a glass.
We feel lucky to have discovered Mestre as early as we did. Small production and limited US distribution have kept him under the radar of most of the wine world — but we don't expect this to last. Vinous's Josh Raynolds awarded this wine 90 points, pointing out its "very good focus," calling the palate "sweet and seamless," and highlighting notes of "cherry compote," "raspberry" and "anise."
With a chill in the evening air these days, we can't think of a better wine for your autumn collection than this silky, delicious Chateauneuf-du-Pape.
________________________

MESTRE Chateauneuf-du-Pape 2013
Ansonia Retail: $35
case, half-case: $29/bot


_
AVAILABLE IN   6-    AND   12-  BOTTLE LOTS
_
or call Tom: (617) 249-3657
_
_
_____________________________
Sign up to receive these posts in your inbox:

_
________________________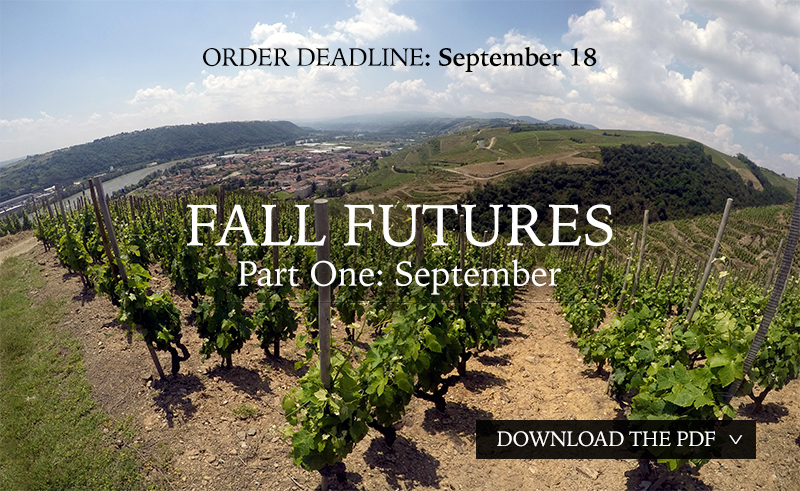 ________________________

Terms of sale. Ansonia Wines MA sells wine to individual consumers who are 21 or more years of age, for personal consumption and not for resale.  All sales are completed and title passes to purchasers in Massachusetts.  Ansonia Wines MA arranges for shipping on behalf of its customers upon request and where applicable laws permit.