Autumn has begun to make its entrance. The days may still be warm and long, and for some there may be baseball left to play. But as the harvest begins once again in France, and the most precocious leaves catch fire, the season's change is undeniable.
For us, that new chill in the evening air means a shift in the style of the wine in our glasses. We've put together a mixed case to lead us into fall — two whites with dense mouthfeel and rich, floral bouquets; and two reds with baked dark fruits and a cool earthy freshness. These are fresh enough to serve at an outdoor lunch, and rich enough to match a cool evening.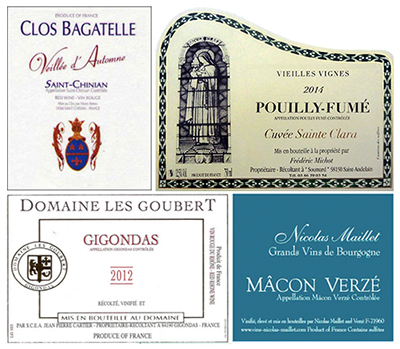 GOUBERT Gigondas 2012
We've been enjoying this Gigondas since the early 1990s, and we haven't seen a bad vintage yet. But the 2012 is nothing short of exceptional. The nose shows bright red flowers and dark rich fruit, hitting high notes and low notes simultaneously in a harmony unusual even for the Cartier family. The mouth is sturdy and meaty, with cool dark tannins and impressive length.
MAILLET Macon-Verzé 2014
The is among the best Maillet has made, from an exceptional vintage. The nose is remarkably complex, with a range of notes from white flowers and green tea to tangerine and apricot. The mouth is classic Maillet — rich and long and pure, but with striking freshness and a beautiful baked lemon core.
BAGATELLE Veillée d'Automne 2013
The Clos Bagatelle is a centuries old domaine that makes delicious, refreshing syrah-based reds. The "Veillée d'Automne," is majority syrah but also includes carignan and cinsault. The nose shows plums and dark fruits; the mouth is chewy and dense, with a hint of toast and a crisp mineral line that balances the ripe fruit.
MICHOT Pouilly-Fumé VV 2014
This year's Guide Hachette called Michot's 2014 Pouilly-Fumé "powerful; at once unctuous, fresh, and persistent…remarkable in its intensity and harmony." We agree, and are happy to report that it's drinking beautifully. The nose shows grapefruit rind, mango, and wild herb honey. The mouth is rich and concentrated, with grapefruit and lime rind freshness.
________________________

_
MIXED CASE: AUTUMN SAMPLER
3x   GOUBERT Gigondas 12:   $30
3x   MAILLET Macon-Verzé 14:   $30
3x  BAGATELLE Veillée d'Automne 13:   $24
3x   MICHOT Pouilly-Fumé VV 14:   $24
Ansonia Retail: $324
mixed case price: $269/case

free East Coast shipping   |   save $55
_ 
_
–
– _
_____________________________
Sign up to receive these posts in your inbox:

_
________________________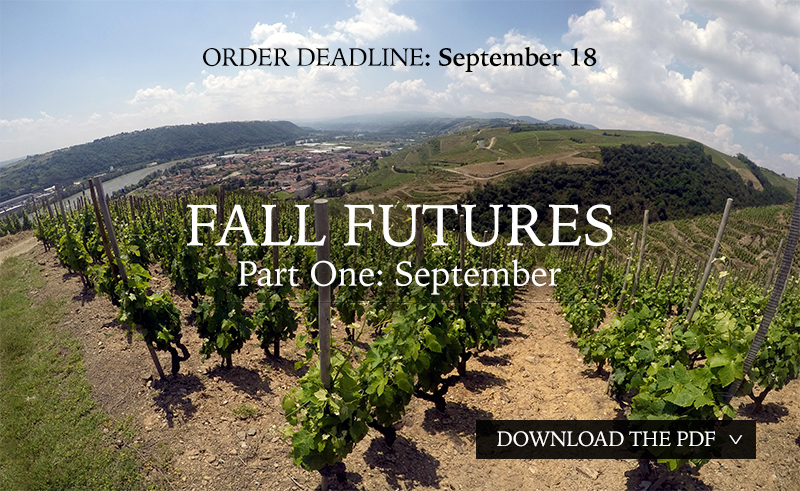 ________________________

Terms of sale. Ansonia Wines MA sells wine to individual consumers who are 21 or more years of age, for personal consumption and not for resale.  All sales are completed and title passes to purchasers in Massachusetts.  Ansonia Wines MA arranges for shipping on behalf of its customers upon request and where applicable laws permit.