Discovery.  Sauvignon Blanc has seen a surge in popularity in recent decades. It's hard to find a wine list these days without examples from New Zealand, California and Washington. But the original source for Sauvignon Blanc is France's Loire Valley, where the grape (known there simply as "Sauvignon") has been grown since the 1700s.
The twin villages of Sancerre and Pouilly-Fumé are the hometowns of Sauvignon. Here the grape takes on a distinctly mineral and citrus character. As the name suggests, the wines of Pouilly-Fumé also feature notes of smoke and gunflint, a result of the soils' high flint content.
Last summer we discovered a terrific new winemaker in Pouilly-Fumé — a small scale family vigneron with no US importer and excellent wines. His two 2015 cuvées have just arrived in our warehouse, and we're excited to introduce the first today.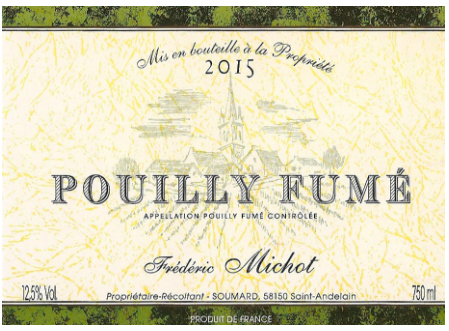 Dry and fresh.  Many readers are familiar with Frederic Michot's old-vine cuvée from 2014 — we ran out twice last year, and it continues to drink well today. Today's wine is from his younger vines, but has added richness from the ripe 2015 vintage. The nose is fresh and expressive, showing honey and ripe grapefruit and lime. The mouth is brisk with a midweight palate and a dry smoky finish.
This is pure, unoaked, refreshing Sauvignon Blanc — perfect as an aperitif or next to a plate of fish. This should be a welcome opener for houseguests from now through Thanksgiving dinner. Or if you're hungry, try roasting a branzino or other small fish whole — season it with lemon and rosemary, roast it for 15 minutes, and serve it next to a glass of this Pouilly-Fumé. It's a match made in Mediterranean heaven.
________________________

MICHOT Pouilly-Fumé 2015
Ansonia Retail: $20
case, half-case: $16/bot


_
AVAILABLE IN   6-    AND   12-  BOTTLE LOTS
_
or call Tom: (617) 249-3657
_
_
_____________________________
Sign up to receive these posts in your inbox:

_
________________________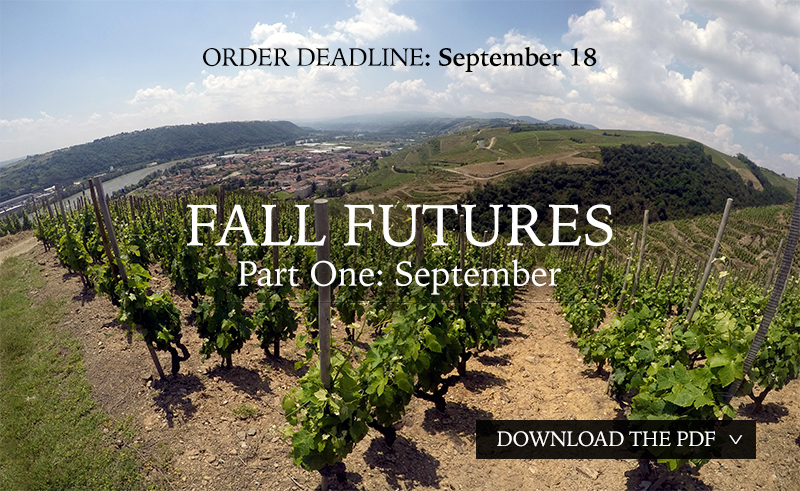 ________________________

Terms of sale. Ansonia Wines MA sells wine to individual consumers who are 21 or more years of age, for personal consumption and not for resale.  All sales are completed and title passes to purchasers in Massachusetts.  Ansonia Wines MA arranges for shipping on behalf of its customers upon request and where applicable laws permit.