Fall is a great time of the year to be a wine lover. The air gets brisk. The fireplace resumes its cheerful duties. It is dark by dinnertime, and the food from the kitchen is richer and heartier. These changes are all conducive to the enjoyment of wine, and for us the falling leaves usher in a time of closer attention to what is on our plates and in our glasses. At our houses the change sends us off to the cellar in search of wines that will be interesting rather than just pleasant. Thanksgiving and the following holidays center around family and dinner table, and, chez nous at least, wine plays an important role.
.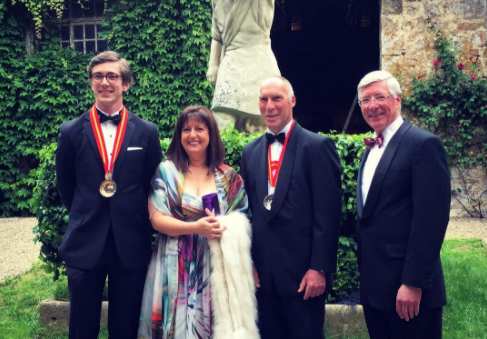 The last of our fall trilogy of Futures offerings is Burgundy-centric, with four of the five winemakers hailing from our favorite region. In fact more than half the wines in this issue come from Michel Gros, the best known and perhaps most talented winemaker in our portfolio. We offer a first look at his entire lineup of 2014s, debut two new cuvées from his domaine, and provide a rare chance to pick up some magnums. After a stop in Chassagne for the some of the world's finest chardonnay, we also offer some suggestions of more modest Burgundies for everyday drinking — red 2014s from Givry, and white 2014s from the Maconnais. We even revisit a favorite vineyard in Pouilly-Fuissé, which will ring a bell of recognition for some of the most ancièn readers of these notes.
And finally, for those who love the rich wines of the Southern Rhône, we visit the Cartier family at the Domaine les Goubert. They make a wide range of wine, both for every day and for special occasions. We hope there will be something for everyone in this offering, and while we can't make absolute promises, we anticipate they will arrive before Christmas.
Click below to download the PDF of our November Futures issue. The deadline to place orders is Sunday November 13.