Celebration.  We like to see Holidays as an opportunity to open special bottles. As family and friends pass through our doors and another year passes into the books, we often mark the occasion with the bottles we've been saving — wines too festive and special for a Tuesday in August. Our most recent addition to our end of year lineup is Grower Champagne.
Our source for small-batch Champagne is Pacal Bardoux, whose non-vintage brut and rosé Champagnes have made an enormous number of friends among readers over the past year. Today we're finally releasing his 2009 Vintage Champagne — an extraordinary wine, as complex as any Champagne we've had, and on par with the best wines of Burgundy and Bordeaux.
This is the most impressive wine we've tasted from Bardoux. Whatever form your celebration takes next month, a bottle or two of this would be the perfect accessory.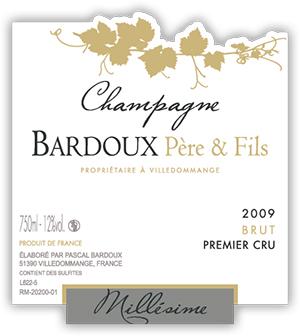 Masterful.  Pascal Bardoux is a small-scale, fifth generation vigneron outside Reims, whose humble demeanor hides a mastery of his craft. So respected is his palate that he serves as judge for the international "Effervescents du Monde" blind competition, where his own wines regularly win gold and silver. Today's 2009 Brut Millesimé is a blend of 40% Pinot Meunier, 25% Pinot Noir, and 35% Chardonnay.
This is extraordinarily elegant wine. The nose is floral and perfumed, with notes of toasted bread, apricot, and baked apples. The mouth is exceptionally fine, with a complex array of notes ranging from almond to cream to citrus. The texture is fine and long, with a mouth filling density buoyed by a delicate stream of bubbles.
We'd happily put this Champagne up against a dozen others with bigger names and $150+ bottle prices. At $54, this isn't exactly an everyday wine; but it's the time of year for celebration and perhaps a bit of indulgence. We promise you won't regret it.
________________________

BARDOUX Champagne Premier Cru 2009
Ansonia Retail: $65
quarter-case: $54/bot


_
AVAILABLE IN     3-    6-    AND   12-  BOTTLE LOTS
_
Email Tom to place an order.
or call Tom: (617) 249-3657
_
_
_____________________________
Sign up to receive these posts in your inbox:

_
_____________________________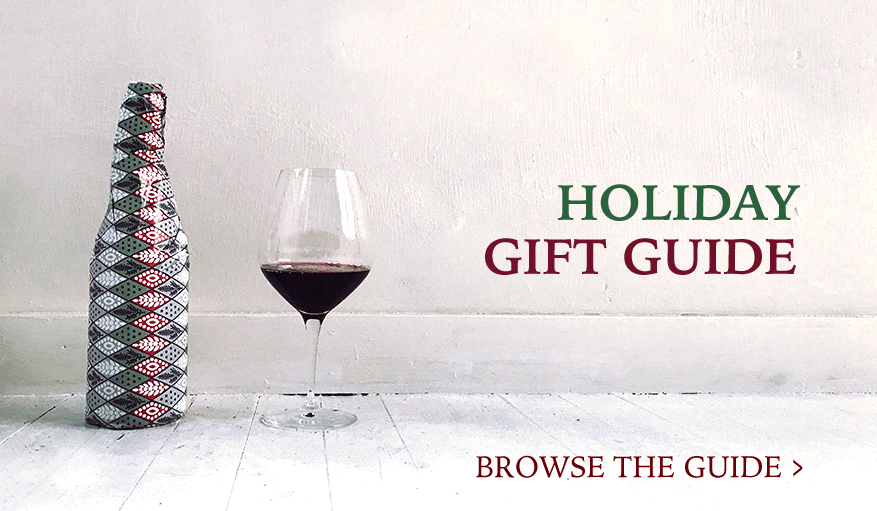 _____________________________
Terms of sale. Ansonia Wines MA sells wine to individual consumers who are 21 or more years of age, for personal consumption and not for resale.  All sales are completed and title passes to purchasers in Massachusetts.  Ansonia Wines MA arranges for shipping on behalf of its customers upon request and where applicable laws permit.