Discovery. Wine is only one expression of France's terroir. In our travels around the country we always enjoy sampling the others — from Belon oysters and real Epoisses to pâtés de campagne and fleur de sel. One of our favorite such products is crème de cassis, a blackcurrant liqueur originally from Burgundy.
Most of the cassis available in the US is a far cry from the real stuff, and for years we've looked for a real, artisan source to import. At last this summer, we got a tip about a small farm in the Hautes-Côtes de Nuits that has produced cassis for 400 years. We visited the Ferme Fruirouge and sampled their small-batch, hand made crèmes. Fruirouge exceeded our lofty expectations by a mile.
This is the finest crème de cassis we've ever tasted. As a bonus, Fruirouge also makes crèmes from framboise (raspberry), pêche de vigne (wild peach), and cerise (cherry). We're excited to introduce them today.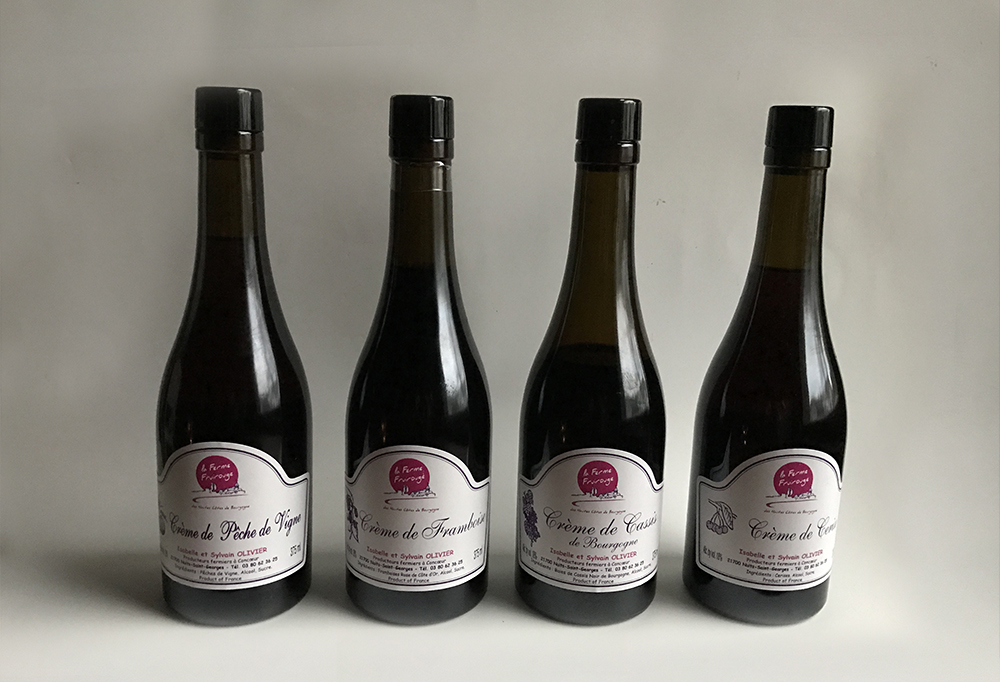 Pure. The Olivier family has run the Ferme Fruirouge for nine generations. Today they raise their fruits organically and biodynamically, and their crèmes are the cleanest, purest, most intense extraction of fruit we've ever seen. We'll admit some skepticism as they explained that they play baroque music in their cave so the auditory vibrations can help the extraction — but one taste of these cremes and you won't care what they do to make it.
The French most often use these crèmes for a kir or kir royale — a glass of aligoté or sparkling wine with a splash of crème. It's a refreshing, delightful cocktail that's distinct, elegant, and festive. We experimented over Thanksgiving with different combinations, and we've yet to find one our extended family didn't enjoy.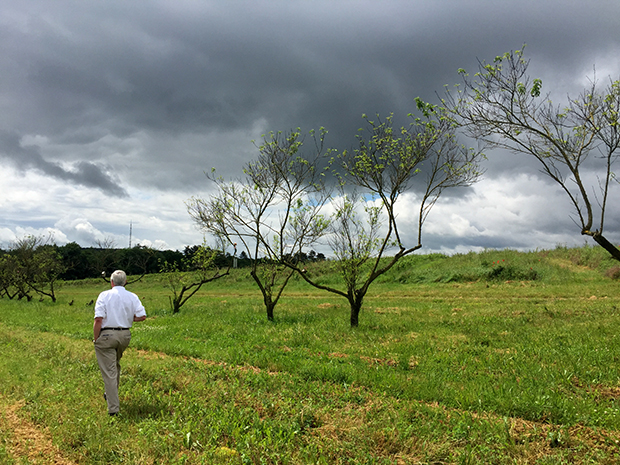 Combinations. The Fruirouge Crèmes are available in three ways. First, on their own, in lots of 3 bottles of 375ml. Second, a four-bottle sampler of one of each. And third, we've collected four "kir kits" as part of our Holiday Guide — five bottles of either aligoté, crémant, champagne, or cider, plus a crème of your choice. (Browse the kits here.)
If there's a foodie, a mixologist, or a craft-food enthusiast in your family, your holiday shopping should stop right here. This is a handmade, artisan product of the highest order, and one they certainly don't already have. But after you hear how much they enjoy it, you'll probably want one for yourself as well.
________________________

FRUIROUGE Crème de Cassis
FRUIROUGE Crème de Pêche de Vigne
FRUIROUGE Crème de Framboise
FRUIROUGE Crème de Cerise
Ansonia Retail: $38
quarter-case: $32/bot


_
AVAILABLE IN     3-    6-    AND   12-  BOTTLE LOTS
_
________________________

FOUR BOTTLE SAMPLER
Ansonia Retail: $152
offer price: $128/sampler
(East Coast shipping included)


Email Tom to place an order.
or call Tom: (617) 249-3657
_
_
_____________________________
Sign up to receive these posts in your inbox:

_
_____________________________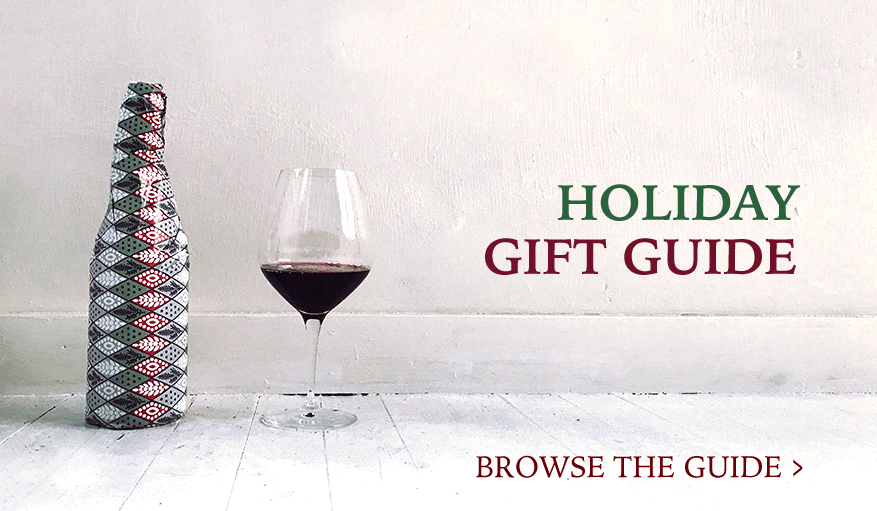 _____________________________
Terms of sale. Ansonia Wines MA sells wine to individual consumers who are 21 or more years of age, for personal consumption and not for resale.  All sales are completed and title passes to purchasers in Massachusetts.  Ansonia Wines MA arranges for shipping on behalf of its customers upon request and where applicable laws permit.