Rue Less Traveled. Meursault, Puligny-Montrachet, and Chassagne-Montrachet get most of the white Burgundy press. But surrounding towns can offer excellent value. Many whites from St-Aubin and Santenay punch way above their weight, as does today's white Burgundy from Auxey-Duresses.
Auxey-Duresses is often overlooked, a town set in the crook of a bucolic valley just west of Meursault. Master of Wine Clive Coates calls Michel Prunier "certainly the best grower" in the town, though Monsieur Prunier himself is humble, welcoming, and kind. At barely 5 feet tall, he perfectly fits the charming, small-town Burgundian feel of the region.
For white Burgundy fans in search of a drink-now bottle, this is unusually pretty and well priced wine.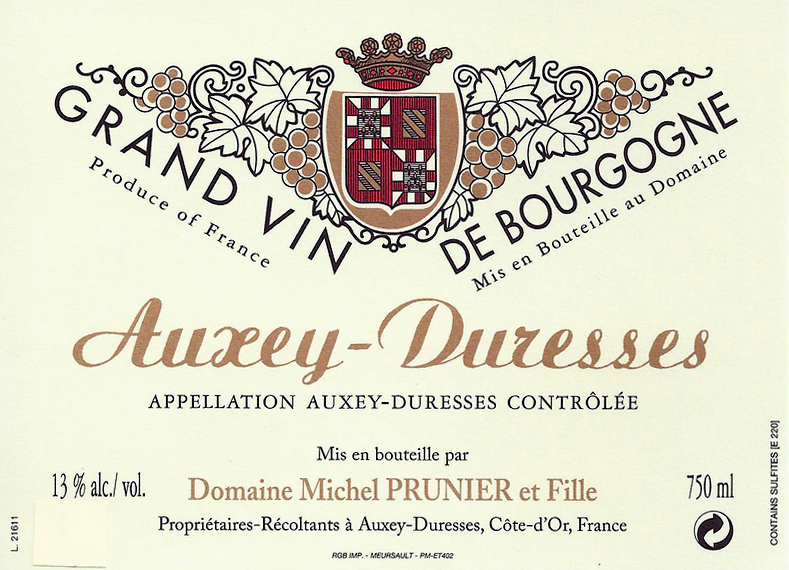 Exquisite.  Prunier's 2014 Auxey-Duresses will remind you more than a little of Meursault. The nose is explosive and gorgeous — honeysuckle, elderflower, and mango burst from an effusive bouquet. The mouth is just as rich as the nose, with a pleasant chalky minerality and lemon acidity to balance. Between the candied lemon rind nose and smooth, low-oak mouth, this is about as accessible as white Burgundy gets.
This is perfect for an after-work glass of white — round and complex but beautifully balanced, and not demanding of undivided attention. In the kitchen, pair this with something citrusy — the richness in the glass will balance out the lemon. Tuna or swordfish garnished with lemon work well, as does Mark Bittman's scallops with basil and lemon.
Sometimes a particularly grand moment calls for a white Burgundy from the Big Three (or even Grand Cru Chablis). But for Burgundy lovers with a nose for value, we can't recommend this enough.
________________________

PRUNIER Auxey-Duresses 2014
Ansonia Retail: $38
half-case price: $32/bot

_
AVAILABLE IN   6-   AND  12-   BOTTLE LOTS
Email Tom to place an order.
or call Tom: (617) 249-3657
_
_
_____________________________
Sign up to receive these posts in your inbox:

_.
_____________________________
.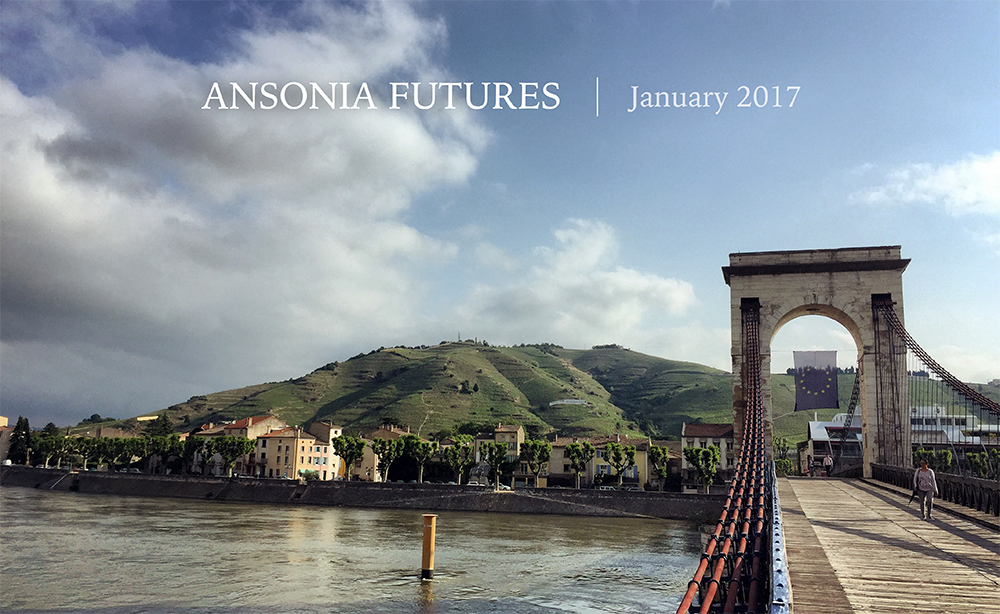 Terms of sale. Ansonia Wines MA sells wine to individual consumers who are 21 or more years of age, for personal consumption and not for resale.  All sales are completed and title passes to purchasers in Massachusetts.  Ansonia Wines MA arranges for shipping on behalf of its customers upon request and where applicable laws permit.