At last.  After a string of difficult years between 2010 and 2013, Burgundy collectors are rejoicing. Two magnificent vintages — 2014 in whites, and 2015 in reds — are being heralded as some of the finest in decades. The 2015 reds are just coming to market (see our current January Futures), but today we're releasing a gem from 2014.
The Domaine Collet's star has risen since young winemaker Romain took over a few years ago. Today's wine is the family's finest — the Grand Cru "Valmur." Grand Cru white Burgundy can run quickly past $100 a bottle, and often costs several times that. But Chablis is still a source for value in white Burgundy, and today's offer is a perfect example.
This is the highest rung of white Burgundy, from a spectacular vintage. It's still not quite an everyday price, but if you've ever wondered what Grand Cru tastes like, here's a great chance.
Intense.  Collet's 2014 Grand Cru Valmur is massive. Romain has expertly balanced Chablis's signature minerality with a richness and intensity that calls to mind Corton-Charlemagne or Montrachet. Allen Meadows (Burghound), who renewed reviewing Collet recently after he perceived an improvement in quality, awarded 93 points, finding the 2014 Valmur "beautifully persistent," with "large-scaled flavors" and "terrific power."
This is exceptionally powerful wine. The nose shows gardenia, green tea, and baked lemon flavors, with a bright chalky stoniness that enhances the fruit. The mouth is simply packed with flavor — it's bold and rich, but vibrant in texture. It should match beautifully with seafood and shellfish, particularly in butter or cream; but for now it's almost meal in itself.
This will develop beautifully for several years — indeed well-aged Chablis can be a complex gustatory delight. But pour some into a glass today — we recommend a large Burgundy balloon to let it develop — and with one sniff you'll understand what all the fuss is about.
________________________

COLLET Chablis Grand Cru "Valmur" 2014
Ansonia Retail: $70
quarter-case price: $59/bot

_
AVAILABLE IN  3-   6-   AND  12-   BOTTLE LOTS
Email Tom to place an order.
or call Tom: (617) 249-3657
_
_
_____________________________
Sign up to receive these posts in your inbox:

_.
_____________________________
.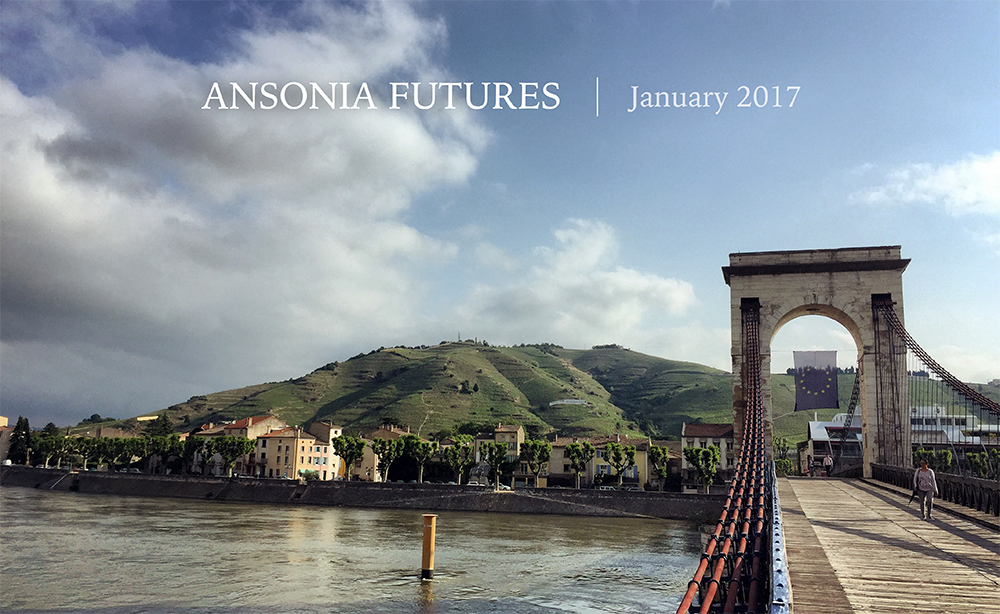 Terms of sale. Ansonia Wines MA sells wine to individual consumers who are 21 or more years of age, for personal consumption and not for resale.  All sales are completed and title passes to purchasers in Massachusetts.  Ansonia Wines MA arranges for shipping on behalf of its customers upon request and where applicable laws permit.