Wild.  The Jura region is only an hour east of Burgundy, but the feel is totally different. The gently sloping hills of Burgundy turn to craggy outcroppings, the forests become denser, and the accent turns faintly Swiss. The whole region feels a bit less tamed than its famous neighbor, and the wines follow suit.
In June we visited the Jura for the first time in years, and tasted with a handful of winemakers. Our favorite was Hervé Ligier, a small, traditional family winery growing the classic grapes of the region: Chardonnay, Savagnin, Poulsard, and, today's varietal, Trousseau. Ligier's whites sold out entirely through our Futures program, but after tasting his reds again over the weekend, we're thrilled to have them in stock as well.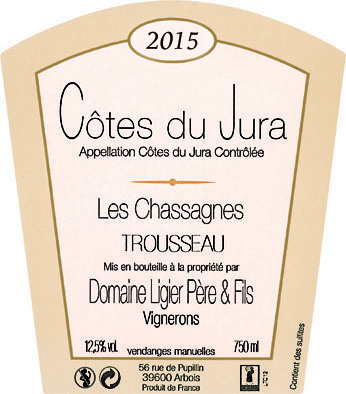 Rugged.  If you've never heard of Trousseau, you're not alone — there's only about 425 acres (0.66) square miles planted in all of France, nearly all in the Jura. It's a bit like Pinot Noir in fruit and feel, but trades Burgundian Pinot's silkiness for the Jura's rustic, animale spirit. It feels darker and more southern than Pinot, but at 12.5% shows the balance and freshness of true red Burgundy.
In the nose, the 2015 Ligier Trousseau shows raspberry and briary red fruits. The mouth is brisk and clean, but full of woodsy richness and rustic character. If you're in the market for an everyday red Burgundy, but are up for trying something slightly different, consider the Trousseau. Try this with hearty skirt steak or charcuterie — it'll bring a bit of the rugged Jura home to your table.
________________________

LIGIER Trousseau 2015
Ansonia Retail: $20
case, half-case price: $16/bot

_
AVAILABLE IN   6-   AND  12-   BOTTLE LOTS
Email Tom to place an order.
or call Tom: (617) 249-3657
_
_
_____________________________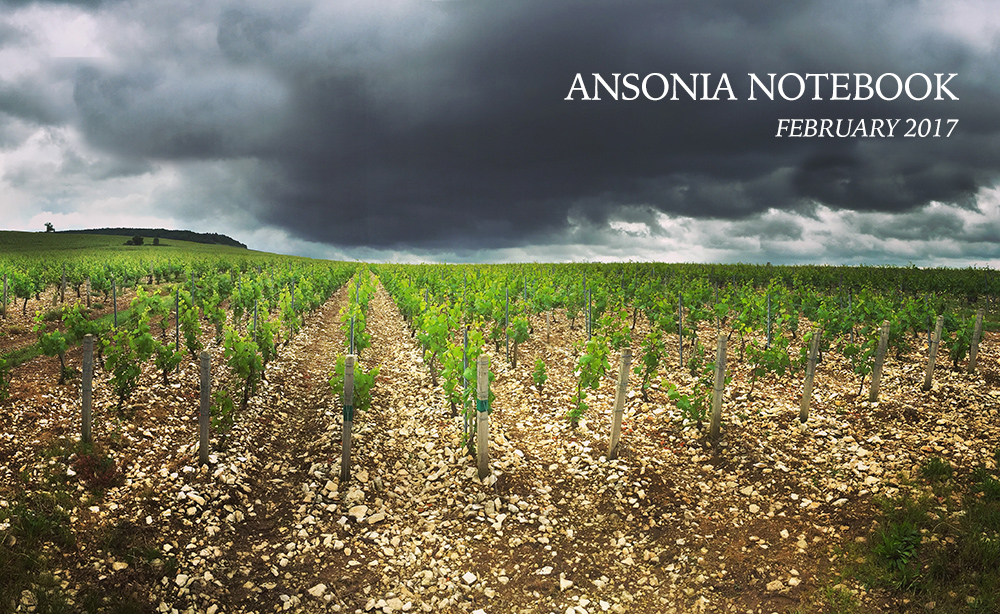 Sign up to receive these posts in your inbox:

_.
_____________________________
Terms of sale. Ansonia Wines MA sells wine to individual consumers who are 21 or more years of age, for personal consumption and not for resale.  All sales are completed and title passes to purchasers in Massachusetts.  Ansonia Wines MA arranges for shipping on behalf of its customers upon request and where applicable laws permit.