Distinct.  On the list of the world's most widely planted grapes, Poulsard ranks pretty close to the bottom. Grown almost exclusively in a the tiny Jura region of eastern France, Poulsard (sometimes spelled Ploussard), is a red variety that makes light-colored, crisp, fascinating wines. Even in the Jura there are only a few hundred acres of the grape left, including those farmed by today's vigneron, Hervé Ligier.
The juice of most red wine grapes is actually clear — the color of the wine comes from soaking the grape skins in the juice. Poulsard is among the red grapes with the lowest levels of color phenols, and so even with extended time on the skins, its color remains pale and translucent. But the notes found in Poulsard are distinct and intense, and the paleness of the wine belies its flavor and vibrant character.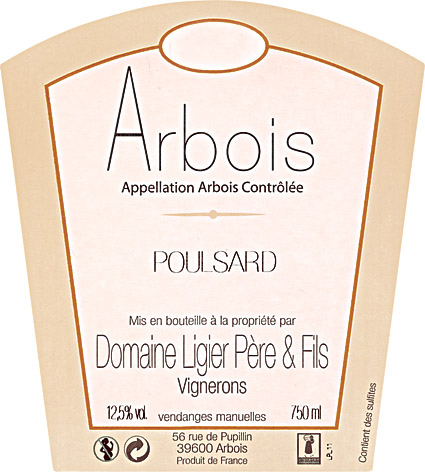 Earth.  Ligier's 2015 Poulsard is earthy and attractive in the nose, showing a woodsy richness alongside rose hips and cherries. The mouth is bright and crisp and floral, with a surprising intensity. Grown in a rugged region with an unusual wine culture and an extraordinary culinary tradition, this is a wine from a time gone by: idiosyncratic, rare, and charming.
We like to think of this as a red wine to serve where you might otherwise serve a white. Cool it down and let it breathe a bit, ideally for a half-hour. We've had great luck pairing this with flavorful fish (sword or salmon); or try it with a hearty winter salad. The best match, however, might be fondue or raclette, particularly with sausage.
________________________

LIGIER Poulsard 2015
Ansonia Retail: $19
case, half-case price: $15/bot

_
AVAILABLE IN   6-   AND  12-   BOTTLE LOTS
Email Tom to place an order.
or call Tom: (617) 249-3657
_
_
_____________________________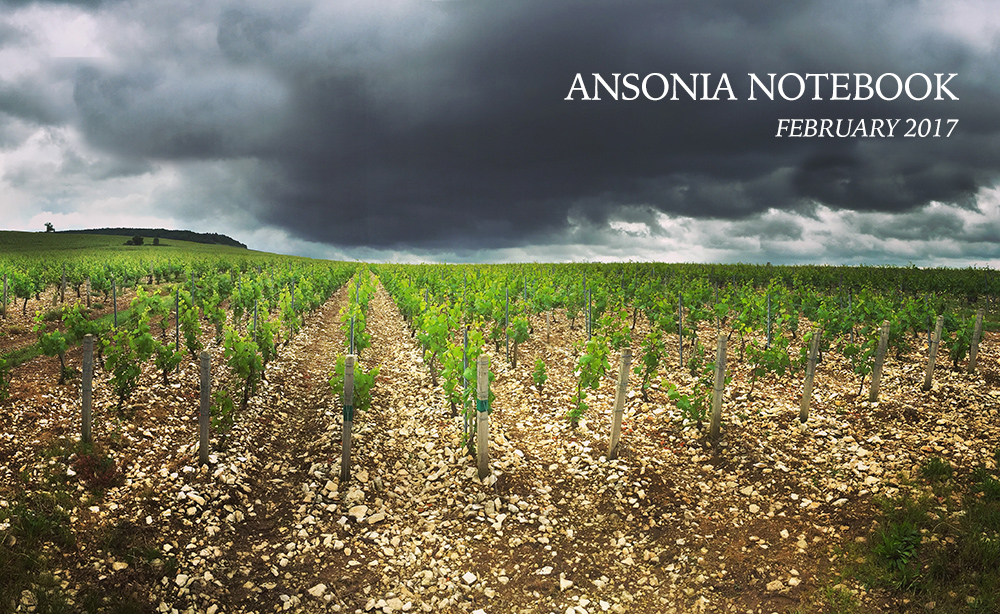 Sign up to receive these posts in your inbox:

_.
_____________________________
Terms of sale. Ansonia Wines MA sells wine to individual consumers who are 21 or more years of age, for personal consumption and not for resale.  All sales are completed and title passes to purchasers in Massachusetts.  Ansonia Wines MA arranges for shipping on behalf of its customers upon request and where applicable laws permit.