Economics.  It's hard to find inexpensive wine in Burgundy. Demand is high — the world has celebrated the wines of Burgundy for over a thousand years, and its popularity continues to increase. Supply is low — Burgundy contributes only about 1.5 million hectolitres a year, compared with 6 million in Bordeaux and nearly 12 million in the Languedoc.
So we're always pleased to find a bargain in Burgundy. Michel Prunier and his daughter Estelle produce traditional, unpretentious Burgundies from the tiny town of Auxey-Duresses (population 300). Their wines aren't flashy or overoaked — they're classic, old-school, charming Burgundies. Today's wine is their entry-level red, a delightful Bourgogne rouge priced to enjoy early and often.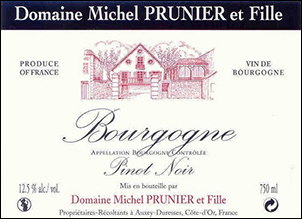 Punchy.  The 2014 produced reds with crisp, juicy tannins, lots of energy, and perfectly ripe fruit. Many will benefit from age, but some, particularly the simpler cuvées, are already delicious. Prunier's 2014 Bourgogne rouge is a clean, refreshing, uncomplicated red Burgundy that's a perfect option for weeknight drinking.
The bottle we opened last night was beautifully knit together. The nose is pure and clean, showing raspberries, chalk, and a hint of menthol. The mouth is ripe, fresh, and punchy — the tannins are round, with notes of cherry compote and fresh spring flowers. Vosne-Romanée this is not; but pair it with a slice of goat cheese on a cracker on a Wednesday after work, and it'll tide you over to the weekend with ease.
________________________

PRUNIER Bourgogne rouge 2014
Ansonia Retail: $26
case, half-case price: $22/bot

_
AVAILABLE IN   6-   AND  12-   BOTTLE LOTS
Email Tom to place an order.
or call Tom: (617) 249-3657
_
_
_____________________________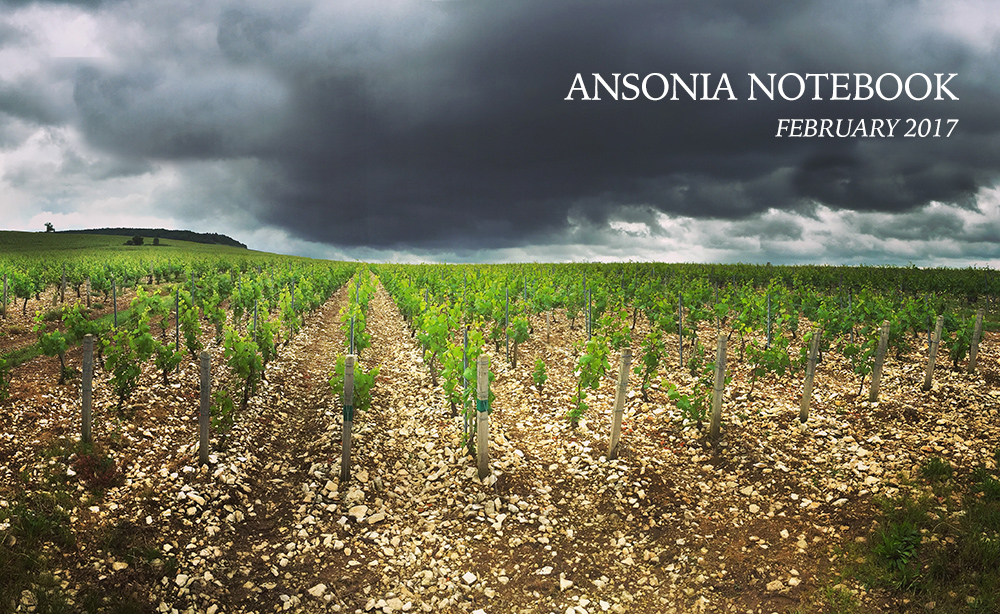 Sign up to receive these posts in your inbox:

_.
_____________________________
Terms of sale. Ansonia Wines MA sells wine to individual consumers who are 21 or more years of age, for personal consumption and not for resale.  All sales are completed and title passes to purchasers in Massachusetts.  Ansonia Wines MA arranges for shipping on behalf of its customers upon request and where applicable laws permit.