Discovery.  After more than a decade of tasting across Burgundy, we feel we know the area pretty well. But the region still holds surprises, and perhaps none as exciting as the Ladoix Blanc from the Domaine Ravaut. It was this wine, described by wine writer Bill Nanson as a "baby Corton-Charlemagne," that first drew us to the Ravaut domaine about five years ago.
We're not the only tasters to find this gem of a white Burgundy, and small vintages over the past five years have meant our allocation has been only a handful of cases. But the bottle of the 2015 Ladoix we enjoyed last week so downright delicious, we decided it wouldn't hurt to ask if they might find us a bit more.
As luck would have it, 2015's near-perfect growing season produced the first healthy-sized crop in years, and we've managed to secure a second small allocation. If there's any left it will be in next Sunday's March Futures Issue, but we're opening up the bidding on this one early. Quantities are limited, orders are first come, first served.
Exceptional.  This might be the single most exciting Burgundy of either color we've seen in the last few years. From tiny and oft-forgotten town of Ladoix, it's a wine of extraordinary complexity and depth. We found Nanson's "Baby Corton-Charlemagne" comment spot on — the Ladoix offers an admirable impression of the famous Grand Cru white, and one that can be had, particularly through Futures pricing, at a fraction of the price.
Fans of rich White Burgundy will love this wine, which shows concentration and depth at an unmistakably elevated and refined level. Notes of pear, almond, herbs and baked lemon melt effortlessly with soft toasted wood and precise minerality. The mouthfeel is long and dense, with a luxurious depth and delicate freshness.
This is a wine to convert anyone to white Burgundy. For those already converted, we can't recommend it enough.
________________________

RAVAUT Ladoix blanc 2015
Ansonia Retail: $624
Futures price: $375/case    ($31.25/bot)

_
AVAILABLE IN   6-   AND  12-   BOTTLE LOTS
NOTE: THIS IS AN ADVANCE ORDER, DUE IN TO THE US IN APRIL/MAY.
Email Tom to place an order.
or call Tom: (617) 249-3657
_
_
_____________________________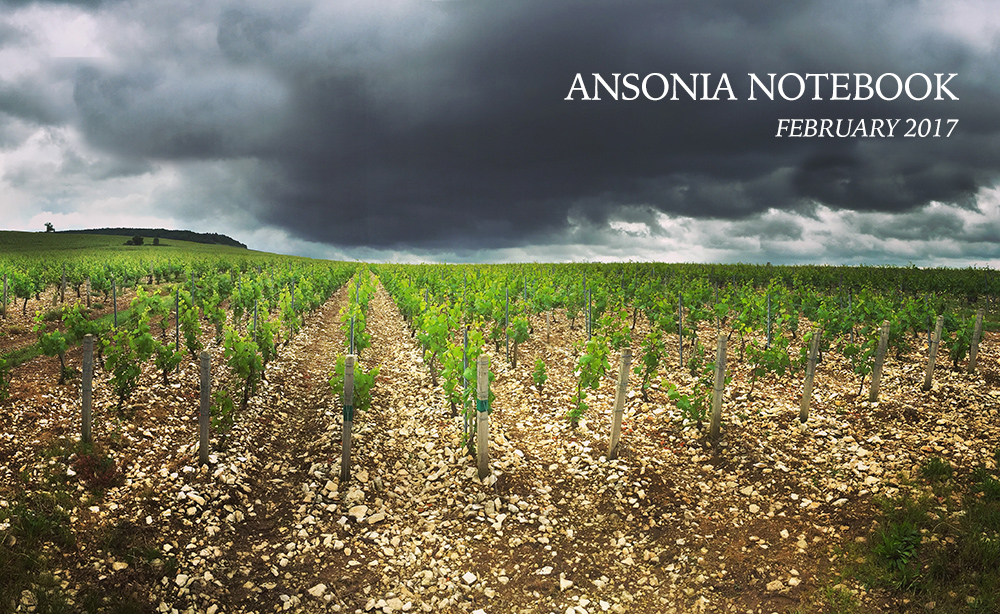 Sign up to receive these posts in your inbox:

_.
_____________________________
Terms of sale. Ansonia Wines MA sells wine to individual consumers who are 21 or more years of age, for personal consumption and not for resale.  All sales are completed and title passes to purchasers in Massachusetts.  Ansonia Wines MA arranges for shipping on behalf of its customers upon request and where applicable laws permit.