Le Train.  In 1895, at age 56 impressionist painter Paul Cezanne had his first solo show in Paris. His 150 paintings were a revelation to artists and collectors, and the show secured his place as a leading artist of his time. But despite his first real commercial success, Cezanne returned south to live out his final decade in his beloved Provence.
This morning we made the same trek from Paris to Provence — our trip (by TGV) today was no less scenic, but perhaps a bit quicker than in 1895. As it happens, that same year a vineyard of Grenache vines was planted outside Châteauneuf-du-Pape. Those vines (most of them, at least) are still alive, and still producing fruit from their gnarled bush-like branches. They may not have gained as much value as a Cezanne canvas, but they produce an awfully good glass of red.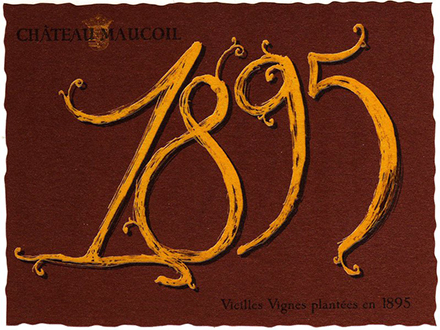 Pure, Unblended.  The vines for Maucoil's "Cuvée 1895" are all Grenache and lie just feet outside the Châteauneuf-du-Pape appellation border drawn in 1937. The wine they produce may not match the complexity or longevity of a Châteauneuf-du-Pape, but it's likely to be the richest and densest Côtes-du-Rhône Villages you've ever had.
The nose of the 2014 "1895" is dark and beautiful, showing ripe cherry and raspberry notes with dried fruits and leather. The mouth is full of classic grenache spice, wild cherries, and a hint of sweet licorice. If it wasn't the warm air, the clear blue skies, or the striking Provençale light that pulled Cezanne back home, it could have been a wine like this.
________________________

MAUCOIL "Cuvée 1895" 2014
Ansonia Retail: $30
6+ bottle price : $25/bot

_
AVAILABLE IN    6-   AND  12-   BOTTLE LOTS
Email Tom to place an order.
or call Tom: (617) 249-3657
_
_
_____________________________
Sign up to receive these posts in your inbox:

_.
_____________________________
Terms of sale. Ansonia Wines MA sells wine to individual consumers who are 21 or more years of age, for personal consumption and not for resale.  All sales are completed and title passes to purchasers in Massachusetts.  Ansonia Wines MA arranges for shipping on behalf of its customers upon request and where applicable laws permit.