Barbecue.  For most people, the summer is rosé and white wine season. We're thrilled to help in both categories (look for the Goubert Rosé release on Friday), but for something smoky off the grill, or for a cool midsummer evening, it's helpful to have some red around.
Some of our favorite affordable reds from the last few years are from the Clos Bagatelle in St-Chinian. Grown in Southern France's Languedoc region, Bagatelle's reds avoid that region's trap of flatness and over-ripeness. By picking early enough, the winemakers here retain good structure and balancing acidity. They're perfect everyday sippers for the summer.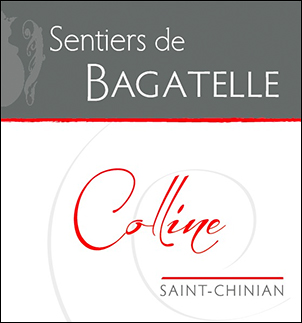 Uncomplicated.  For several years we've stocked Bagatelle's two syrah-based wines, "Tradition" and "Veillée d'Automne." Today we're excited to introduce a third. The "Colline d'Assignan" is majority grenache, though there's also syrah and carignan. The large proportion of grenache means the fruits are redder and smoother than those of Bagatelle's other cuvées, but we're confident anyone who liked the other two will enjoy this one as well.
The 2015 Colline d'Assignan doesn't require a lot of thought or contemplation — it's simple, well-made, and remarkably easy to drink. The nose is very expressive, with red berry fruits and hints of black pepper and lavender. In the mouth it's smooth and full, with a clean finish giving notes of the woodsy local underbrush known as garrigue. We like to serve it slightly cool.
This won't be the fanciest wine you have this summer. But for an outdoor barbeque or even a glass after a long day of work, it's hard to imagine a better match.
________________________

BAGATELLE "St-Chinian" Colline 2015
Ansonia Retail: $20
6+ bottle price: $16/bot


_
AVAILABLE IN    6-    AND   12-  BOTTLE LOTS
_
Email Tom to place an order.
or call Tom: (617) 249-3657
_
_
_____________________________
Sign up to receive these posts in your inbox:

_
_____________________________
Terms of sale. Ansonia Wines MA sells wine to individual consumers who are 21 or more years of age, for personal consumption and not for resale.  All sales are completed and title passes to purchasers in Massachusetts.  Ansonia Wines MA arranges for shipping on behalf of its customers upon request and where applicable laws permit.