Easy.  We enjoy the challenge of pairing food and wine. We're enthusiastic home cooks chez Wilcox, and experimenting with flavors is one of our favorite pastimes. But it's also nice to have a few wines that pair well with everything — a "house wine" that you can get out and not think too much about.
For us, (and for more than a few of our longtime readers), one of our house white wines is the Gérard Thomas Bourgogne blanc. We love white Burgundy, and while we have special occasion white Burgundies around for when the moment requires, it's helpful to have an everyday option as well.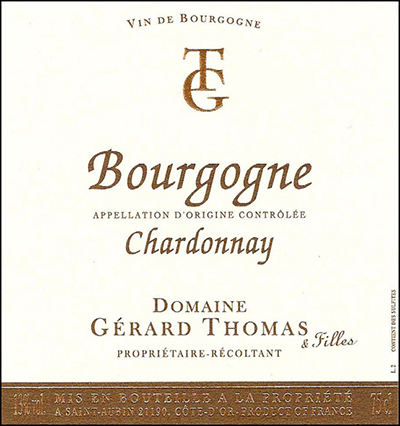 Everyday.  This is the best glass of $22 white Burgundy around. Thomas makes wines in St-Aubin, toward the southern end of the Côte d'Or, and the style is traditional and classic. It shows good acidity and perfect balance, making it easy to pair with a wide range of cuisine. We serve it with everything from seafood to pastas to cheese on crackers.
From an unusually ripe year, the 2015 Bourgogne blanc is richer and denser than usual. The nose is soft and elegant, with hazelnut and wood notes melting into lemon and baked apple fruit. There's plenty of acidity and plenty of body, and it's more mouthfilling than much Bourgogne at its level.
Some wines have very specific food pairings, and we love finding these perfect combinations. But it's nice to have a catch-all white around, particularly when it tastes this good.
________________________
Thomas Bourgogne 2015
Ansonia Retail: $26
6+ bottle price : $22/bot


FREE EAST COAST SHIPPING ON ANY 12 BOTTLES