Today's wine comes from one of the most famous names in Châteauneuf-du-Pape. We imported their wines for our Futures group for decades, but their national importer kicked up a fuss about us a few years ago. So to avoid conflict we've taken them out of our main sales channels.
But we still have some stock from an earlier vintage in our warehouse, so (inspired by a west-coast wineseller who does this from time to time) we're trying something new for Ansonia: we're selling a wine without releasing its name. Here's what we can tell you: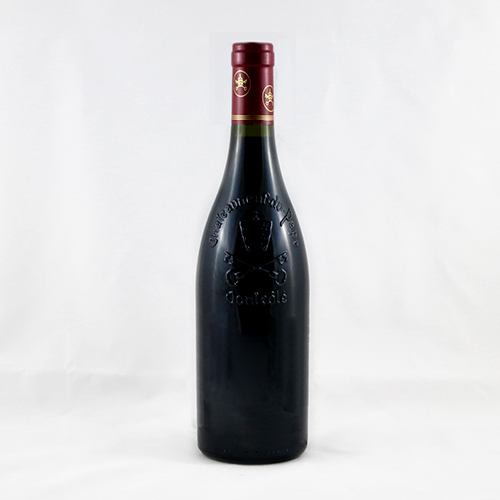 This is a legendary source. Jancis Robinson says "I love this producer, which follows the Clos des Papes model of … not wasting any wine on a special cuvée." Their standard is as high as any domaine we work with — in 2002 when flooding made for a difficult vintage, they declassified their entire crop and sold it all in bulk. Year in and year out this domaine turns out exceptional wine.
Their 2010 is an exceptional vintage. We've had many vintages from this winery, but 2010 had the lowest yields in the history of the domaine. The wine closed down in its early years and we decided to hold it rather than sell it too soon. It has just begun to emerge from its adolescent hibernation, and by this Christmas it will be rich and bold, with plenty of tannin left that you can soften with a bit of time in a decanter. That said, we expect the wine to improve for another decade at least.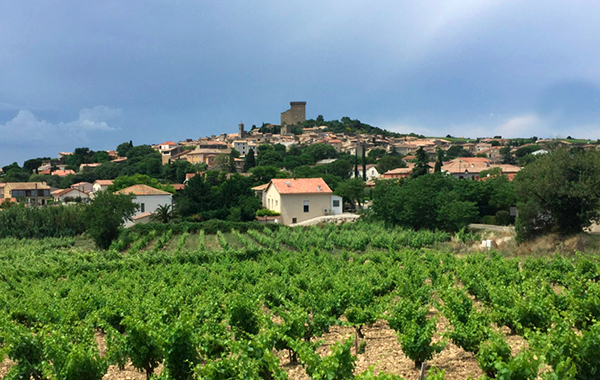 We're not the only fans. We try not to rely too much on critical scores and reviews, but with a mystery wine they're a useful barometer. Robert Parker awarded this wine 96 points, finding "a sweet bouquet of black olives, incense, blackberries, mulberries, black cherries and lavender," and finding it "mouth-coating, saturated, and dense." The Wine Spectator also gave 96 points, stating that it "should cellar wonderfully." Josh Raynolds of Vinous gave 94 points, finding it "Juicy and energetic, with superb finishing focus and floral-driven persistence. Impeccably balanced, with the depth to age effortlessly."
In conclusion: We won't tell you the name of this wine (at least not on our website — guesses by email will be entertained). But we can tell you that it's of exceptional quality, from an iconic estate, with 7 years already under its belt. Even without the name, we're pretty certain you will find this an interesting opportunity.
Quantities limited, first come, first served.
____________________________
[Mystery] 2010 Châteauneuf-du-Pape
Ansonia Retail: $82
2+ bottle price : $65/bot


FREE EAST COAST SHIPPING ON ANY 12 BOTTLES