For many, "serious Beaujolais" is an oxymoron. The region still suffers from its bacchanal, nouveau image — a triumph of marketing and little else. But there's some truly exciting wine being made in Beaujolais these days.
Take the Domaine Perrachon, a multi-generational domaine in Juliénas. Though their wines are from gamay, their style is refined and polished, and their cuvées easily rival the density and complexity of a top Bourgogne rouge. We're excited to release a brand new wine to the portfolio, Perrachon's 2015 Moulin-a-Vent "Terres Roses."
This wine grabbed our attention back in April, even in a 16 wine tasting on a rainy Wednesday afternoon. Upon returning to our computers we discovered we weren't the only ones enthusiastic about it. Burghound and Vinous, both highly selective reviewers that don't spend much time in the Beaujolais, found this cuvée excellent, awarding it 91 and 92 points respectively.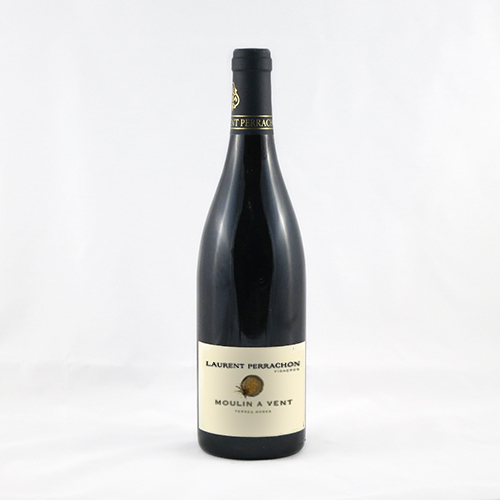 Moulin-a-Vent is known as the "King of the Beaujolais Cru," and classically makes the densest and longest lived wines. This dense cuvée is no exception, though it with a carafe and some time it's delicious today as well.
The nose is floral, very precise, and deep, showing violets, raspberries, and cherry jam. The mouth is delightful — dense and inky but with fine papery tannins and a clean, sturdy finish. Burghound liked the wine's "detail and punch" and an "intense and dusty finish." Josh Raynolds of Vinous found it "fleshy but energetic," calling the finish "sappy, long, and juicy."
2015 red Burgundies are easy to like no matter where they're from — nearly all are dense, ripe, and approachable. Not all of them are this polished, nor are they this affordable. It may be Gamay, and it may technically be from Beaujolais, but don't let the old prejudice fool you — this is excellent red Burgundy at an unusually good price.
____________________________
Perrachon Moulin-a-Vent "Terres Roses" 2015
Ansonia Retail: $26
6+ bottle price : $22/bot


FREE EAST COAST SHIPPING ON ANY 12 BOTTLES