The Domaine des Varoilles is the newest addition to our Burgundy portfolio. Based in Gevrey-Chambertin, the domaine boasts an extraordinary collection of vines, ranging from village-level to Grand Cru Charmes-Chambertin.
Most interesting, perhaps, are their two premier cru monopoles at the western end of Gevrey-Chambertin. "Clos des Varoilles" and "La Romanée" sit side by side, with "La Romanée" up the slope, and the larger "Clos des Varoilles" further downhill. Only a small wall and a six-yard dirt path separate them (see photo) — but their characters are strikingly different.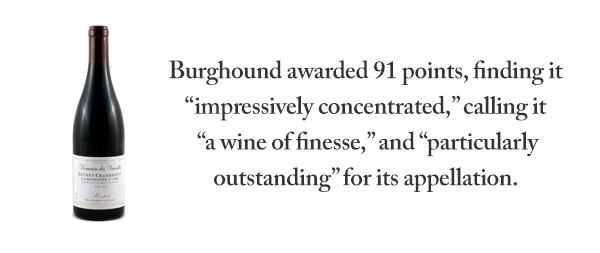 Clos des Varoilles, for which the domaine is named, is prototypical Gevrey-Chambertin — rich, meaty, full-bodied, and intense. La Romanée, on the other hand, is elegant, subtle, and silky. If the Clos des Varoilles is an ambitious young pitcher throwing 100 mph, Romanée is a wise slow-ball veteran painting the corners of the zone.
We're excited to release the domaine's "La Romanée" 2014 today. This is still 1er cru Gevrey-Chambertin, mind you — so think concentrated, meaty wines with dense fruit and plenty of length. But it's Gevrey-Chambertin with a splash of Vosne-Romané — there's a finesse and and elegance that comes from the increased mineral content in the soils.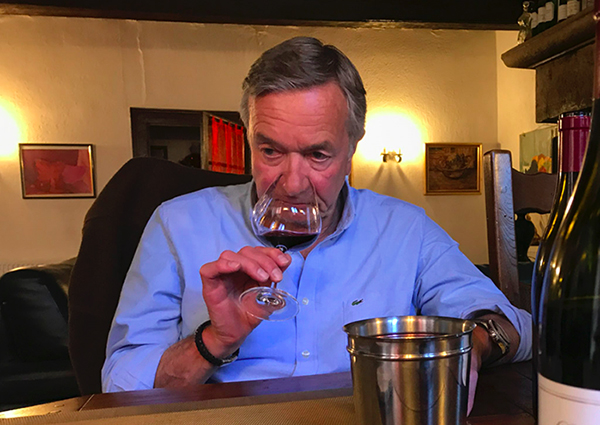 The 2014 Romanée is a wine whose best days are clearly in front of it. Today the nose shows gingerbread and cherries, with briary, brambly fruits and a pleasant toastiness. In the mouth this walks a beautiful line between robust Gevrey structure and elegant mineral notes. The tannins are perfectly extracted — intense and bold but not at all bitter or dry.
Burghound awarded 91 points, finding it "impressively concentrated" and calling it "a wine of finesse." After revisiting the wine a year after his initial tasting, he named it "particularly outstanding" for its appellation.
Old vines (planted in the 1950s), exceptional terroir, expert winemaking, and an excellent vintage — all make it hard to find much wrong with this wine. It's not exactly cheap, but the best in any category rarely is.
____________________________
Varoilles Gevrey-Chambertin 1er cru "La Romanée" 2014
Ansonia Retail: $100
6+ bottle price : $85/bot


FREE EAST COAST SHIPPING ON ANY 12 BOTTLES