The best food-wine pairings enhance both elements. Oysters and Chablis, blue cheese and Sauternes, tomato sauce and Sangiovese — these classic pairings have been around so long for a reason. And among the most traditional (and successful) is steak and red wine.
Bordeaux may be more famous for its marriage with steak, but we think Pinots from Burgundy can match well too. We've collected two of our favorites from each region and suggest a cut with each.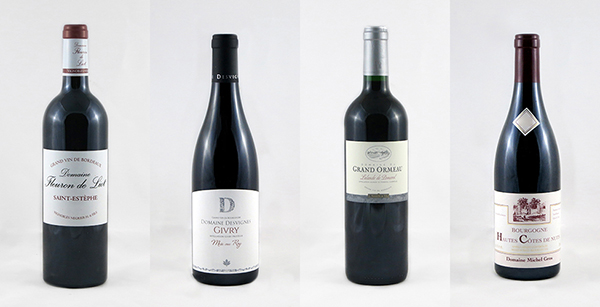 Fleuron de Liot St-Estèphe 2015
This blend of Merlot and Cabernet Sauvignon from Bordeaux's left bank is dense and meaty, with notes of plum, licorice, cedar and spice. Decant for an hour, and serve with marinated flank steak.
Desvignes Givry 2015
This rugged, hearty Pinot Noir is a perfect bistro-style red, with notes of wild cherries, earth, and mushrooms. Serve with a well-seasoned skirt steak or grilled sirloin tips.
Grand Ormeau Lalande de Pomerol 2011
This Merlot-based red from Bordeaux's right bank is at its peak drinking window today, with smooth tannins, subtle earthiness, and notes of woods and spice. Serve with filet mignon or tenderloin.
Michel Gros Hautes-Côtes de Nuits 2015
This everyday Pinot Noir shows far more Burgundian elegance than its origin suggests. Look for notes of violets, raspberry, minerals, and toast; serve with NY strip steaks.
____________________________
Steak Pairing Sampler
Ansonia Retail: $324
sampler price : $285/case


FREE EAST COAST SHIPPING ON ANY 12 BOTTLES