The 2015 vintage produced exceptional wines in nearly every corner of France. We've written recently about successes in Burgundy and Bordeaux, but winemakers in the Rhône were just as fortunate. Master of Wine Jancis Robinson proclaimed the 2015 Northern Rhône Syrahs "the best in 55 years."
The finest Northern Rhône Syrahs are a study in finesse and subtlety. Their brilliance comes from their marriage of a dark, rich southern grape varietal with cooler northern climate. In 2015 in particular, the wines show an exquisite balance between an inky meatiness and a brisk fruitiness.
Today we're suggesting Denis Basset's old-vine Crozes-Hermitage "Fleur Enchanté" from 2015. It's complex, dense, and, as the Guide Hachette describes Basset's wines, "a model of balance and finesse."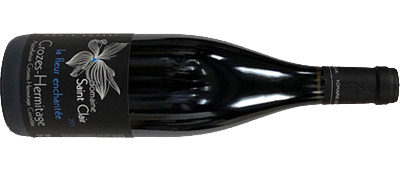 The 2015 Fleur Enchantée shows dark blackberry and cassis fruit in the nose, with violet and cloves alongside. The mouth is startlingly dense and fine, with a balanced mouthfeel and an extremely long finish that shows peppercorn, plum, and wild cherry jam. From nearly 50 year old syrah vines and aged carefully for a year and a half before bottling, this is an extraordinarily dense and mouthfilling Syrah.
It'd be an impressive wine at $40/bot, and no one would be disappointed. At $25, it has to be among the best buys in our lineup. Open this up and let it breathe in a decanter for a while — serve with braised short ribs, or, if you're in a plant-based mood, soup à l'ognion.
____________________________
St-Clair Crozes-Hermitage "Fleur" 2015
bottle price: $25



FREE EAST COAST SHIPPING ON ANY 12 BOTTLES