In Burgundy as in real estate, location is everything. Today's wine comes from a vineyard in Gevrey-Chambertin called "Combottes." It's classified Premier Cru but surrounded on all sides by five famous Grand Crus, including Latricières, Mazoyères, and Clos de la Roche.
In lesser vintages, Combottes is an excellent wine that doesn't quite match the depth of its famous Grand Cru neighbors. But as Rajat Parr writes, "in warm, dry vintages… Combottes can be every bit as great as [the Grand Crus], with a grace and suppleness to accompany potent cherry fruit."
Today we're suggesting Combottes from 2015, a legendary vintage with near-perfect growing conditions. It's not exactly an everyday value, but a would-be Grand Cru or under $100 is nothing short of a steal.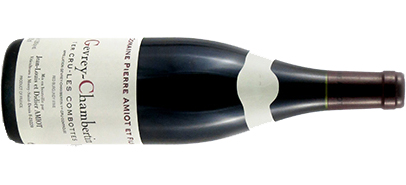 Amiot's 2015 Gevrey-Chambertin 1er cru "Combottes" is young but already exceptional, and built to last. The nose is dark and sweetly floral, with notes of spice, plum, and earth. The mouth is dense and sappy with a rich, mouthfilling concentration. Burghound awarded 92 points, calling it "restrained," "refined" and "sleek."
Most red Burgundy improves with age — Combottes today is twice as delicious as it was when it arrived a year ago. It's built to go another 10-15 years if desired. But life is short, and when a wine tastes this good this young, no one (except perhaps your future self) will fault you for opening it early.
____________________________
Amiot Gevrey-Chambertin 1er "Combottes" 2015
bottle price: $92



FREE EAST COAST SHIPPING ON ANY 12 BOTTLES