We know better than to declare winter over just yet, but today's weather returns springtime to our minds. And we know no better wine to welcome Spring than the vibrant, exuberant, life-filled organic white Burgundies of Nicolas Maillet.
Maillet makes wine in the Maconnais, an area of southern Burgundy known for its unoaked Chardonnays. His whites are aromatically jubilant, like frolicing through an alpine meadow of full of flowers and bees and clear mountain air.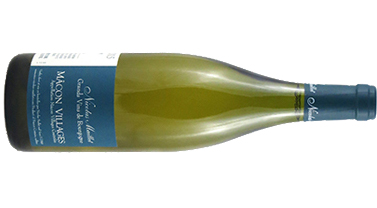 Nicolas Maillet is a passionate young winemaker, making just about the purest expressions of Chardonnay we know. With no oak to obscure the gorgeous fruit, they have the clarity of fine Chablis with the weight and roundness of a Côte d'Or Chardonnay.
The 2016 Maillet Macon-Villages is a delight. Look for spring flowers and honeysuckle, with faint notes of dried straw. In the mouth it's a classic Macon — rich and full with bright floral notes, beautiful acidity, and lots of depth. Maillet draws upon biodynamics to elevate the complexity, and his wines are a true symphony of nature in the glass.
We're not quite to rosé season — (pro tip, plan ahead with March Futures, ending Sunday) – but Maillet's whites are the perfect transition wine for Spring.
____________________________
Maillet Macon-Villages 2016
bottle price: $24



FREE EAST COAST SHIPPING ON ANY 12 BOTTLES