Vigneron:   Vincent Boyer is one of Meursault's young superstar winemakers. His golden white Burgundies from Meursault and Puligny are among the finest in our cellar. Vinous calls his wines "superb" and "very impressive;" Japer Morris MW writes "Boyer seems to make better wines year after year."
Appellation:   Chardonnay is responsible for all of Burgundy's finest white wines. But 10% of white wine vineyards in Burgundy are Aligoté, a less celebrated grape that produces simple, refreshing wines. Aligoté is seldom magnificent, but in the hands of the right winemaker it can be delicious.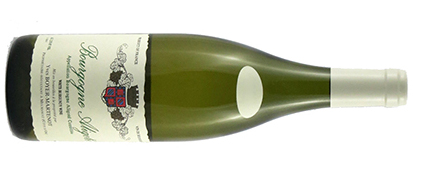 Wine:   Boyer-Martenot's Aligoté is unlike any other we've had, with a rich mouthfeel and unusually complex bouquet. Through 45+ year old vines and barrel fermentation, Boyer turns this ordinary grape into a smooth, delightful white with notes of wild honey, herbs, flowers, and classic green apple. Burghound calls it "vibrant, fresh and utterly delicious."
Pairing:   Pair this with appetizers: cheese (particularly comté) and crackers. We often use this wine to begin a cocktail party — it's clean and refreshing, interesting but not intrusive.
____________________________
Boyer-Martenot Aligoté 2017
bottle price: $22



FREE EAST COAST SHIPPING ON ANY 12 BOTTLES