The 2018 vintage was a warm one in Burgundy. The grapes were ripe and full, and the harvest began in September in 86 degree heat. We visited France around harvest time in 2018, and wondered aloud whether the wines would be warm and missing balance.
At least in the Maconnais, we needn't have worried. The whites may be fleshier than usual, but, particularly at naturally-inclined domaines, they're blessed with a delightful freshness and zip. Master of Wine Christy Canterbury wrote of the 2018 vintage, "I've never tasted so many enticing Mâconnais wines."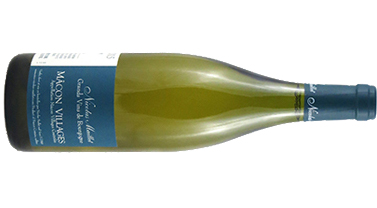 Our Maconnais source is Nicolas Maillet, an extremely talented winemaker with a passion for organic viticulture. His 2018 Macon-Villages has arrived and it's a stunner — pure classic Chardonnay, with no oak to obscure the gorgeous, perfectly pure golden fruit.
This makes a persuasive case for the new best-value white Burgundy in our cellar. The nose is explosive and charming, with white flowers, honey, lime and herbs. The mouth is round and smooth with an electric core of tension. Serve this on its own or with comté on crackers.
____________________________
Maillet Macon-Villages 2018
bottle price: $25



FREE EAST COAST SHIPPING ON ANY 12 BOTTLES