The seven Grand Crus of Chablis sit side by side on a hillside facing the town. Just off their eastern border lies the premier cru "Montée de Tonnerre," a vineyard known for overperforming its classification. As Rajat Parr writes, Montée de Tonnerre "produces at Grand Cru status, but still goes for Premier Cru prices."
For proof of such value, look no further than Romain Collet's 2017 Montée de Tonnerre. Where premier crus of the Côte d'Or usually exceed $100 per bottle, Collet's Grand-Cru-like Premier Cru doesn't even break $40 at retail. And today's pricing is even better.
Collet's excellent lineup of 2018s will be available through our Futures program later this year, but we have managed to get a small allocation of the few remaining 2017 premier crus, so we're sneaking them into the March Futures, out next week. We're particularly excited to have snapped up the rest of Collet's 2017 Montée de Tonnerre.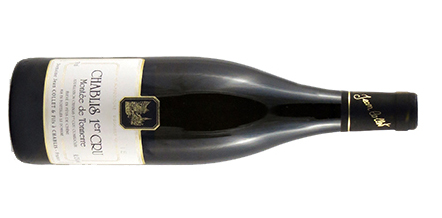 Romain Collet turned in a terrific lineup of wines in 2017, and we're not the only ones to notice. His 2017 Montée de Tonnerre received 93-point scores from Jasper Morris and William Kelley (WA), and a 92 from Burghound.
The 2017 Montée de Tonnerre packs a remarkable amount into a sub-$35 bottle: it shows pear, white flowers, and intense lemon peel in the nose, with seabreeze and citrus joining a beautifully tension-filled palate. Kelley writes of its "excellent texture and concentration;" Burghound calls it "outstanding," "delicious," and "refined," concluding "this lovely effort is a wine of finesse."
There simply isn't value like this anywhere else in Burgundy, and, we might argue, the world: near-Grand Cru terroir for $32/bot. Quantities are limited; first come, first served. Look for the rest of March Futures out next week.
____________________________
Collet Chablis 1er cru
"Montée de Tonnerre" 2017

Ansonia retail: $504
March Futures: $385/case


FREE EAST COAST SHIPPING ON ANY 12 BOTTLES