We love enjoying wine en plein air. There's a certain harmony in enjoying a natural wine with the sun on your skin — a product of nature adid the natural world. And among our favorites are the vibrant, exuberant, life-filled organic white Burgundies of Nicolas Maillet.
Maillet makes wine in the Maconnais, an area of southern Burgundy known for its unoaked Chardonnays. His whites are aromatically jubilant, bursting with flowers and fruit and earth and stones.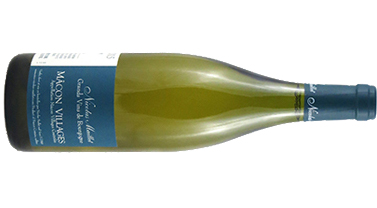 Nicolas Maillet is a passionate young winemaker, making some of the purest expressions of Chardonnay we know. With no oak to obscure the gorgeous fruit, they have the clarity of fine Chablis with the weight and roundness of a Côte d'Or Chardonnay.
The 2018 Maillet Macon-Villages is humbly magnificent. The nose explodes with spring flowers and honeysuckle, and notes of dried straw. In the mouth it's a classic Macon — rich and full with bright floral notes, beautiful acidity, and lots of depth. Maillet draws upon biodynamics to elevate the complexity, and his wines are a true symphony of nature in the glass.
Spending time outdoors improves your mood, your health, and your soul — bring along Maillet as a companion and you'll feel just as alive.
____________________________
Maillet Macon-Villages 18
bottle price: $25

FREE EAST COAST SHIPPING ON ANY 12 BOTTLES