Harvest began in much of Burgundy last week, the earliest in a century. It's a good reminder that even with all the advancements in measurement and technology, winemakers remain subject to the whim of Mother Nature — if the grapes are ripe a month ahead of normal, the picking must start.
Our source in the Maconnais, Nicolas Maillet, has always let nature direct his winemaking. Using only ambient wild yeasts and low sulfur, Maillet follows the lead that each vintage provides.
In 2017, his Macon-Verzé took 10 months to complete its fermentation (2-4 weeks is normal). "My oenolog kept telling me to heat the tank or add something to encourage the fermentation," he told us. "But I told him 'no, it will finish when it's ready.'" Boy, was he right.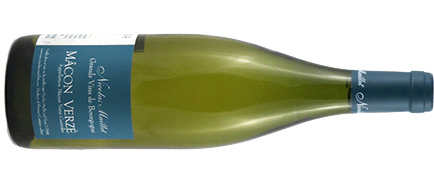 Maillet's 2017 Macon-Verzé is a masterpiece. The nose blooms from the glass, with notes of pear, green tea, mandarin orange, and honeysuckle. Maillet ages this in stainless steel, so there's no oak to dull the gorgeous fruit — white flowers and wild honey join a beautiful minerality and tension. William Kelley awarded 90 points, finding it "full-bodied, satiny and tensile." A remarkable value under $30.
We'll be interested to see what the unusual 2020 vintage delivers when its wines are bottled in a few years. But in the hands of winemakers like Maillet – those with the courage and skill to follow mother nature's lead – we can confidently predict beauty.
____________________________
Maillet Macon-Verzé 2017
bottle price: $28

FREE EAST COAST SHIPPING ON ANY 12 BOTTLES