Winemaker: Michel Gros is a quiet, humble vigneron whose wines are world famous. Having directed every vintage at his family's winery for 45 years, his knowledge of Burgundian terroir is deep and intimate. His relatively interventionist style stands out today amid today's laissez-faire winemaking, but his skill in the vines and cellar is unparalleled, and the results are consistently superb.
Appellation: The Hautes-Côtes de Nuits is rural landscape about 10 miles west of the Côte de Nuits. The soils and exposition aren't quite as perfect as in the Côte d'Or, but there's real terroir here — and in the hands of an expert grower like Gros, the land produces excellent, honest, and affordable red Burgundies.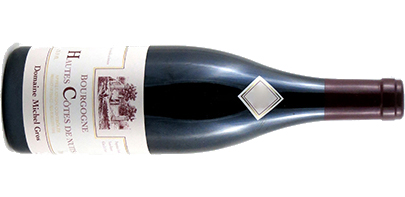 Vintage: The 2017 red Burgundies are delightful and easy — relatively low in tannin and acid, they offer early enjoyment and lovely terroir transparency. The French call them "restaurant wines," a reference to their abundance, approachability, and charm.
Wine: Gros's 2017 Hautes-Côtes de Nuits boasts unusual polish for its price, with a nose full of violets, cassis, and earth. The mouth shows juicy wild cherry fruits, a concentrated earthiness, hints of toast and wood, and a vibrant mouthfeel. Give it 30 minutes in a carafe, and it will drink far above its modest pricetag.
____________________________
Gros Hautes-Côtes de Nuits 2017
bottle price: $35

FREE EAST COAST SHIPPING ON ANY 12 BOTTLES