With outdoor fun limited and daylight dwindling, we find ourselves indoors more these days. We've found a bit of effort toward coziness goes a long way in lifting the mood — candles, Christmas trees, and fragrant baking stews are some of our favorite winter comfort hacks.
Another tool chez nous (no surprise here) are wintery wines. And perhaps no wine better suits the season than the dark, spice-filled Syrahs from the Northern Rhône. We've already written about Bonnefond's exciting VDP Syrah, certainly the best they've ever made.
In the same theme we're excited today to release Denis Basset's Crozes-Hermitage "Fleur Enchantée" 2018.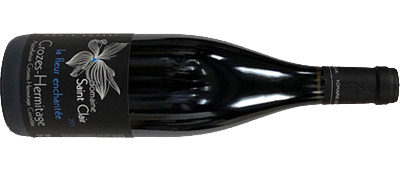 Denis Basset is a talented and passionate young winemaker in Crozes-Hermitage, an appellation near the southern end of the Northern Rhône. His pure-Syrah wines get better each year as he refines his technique in the cellar. His wines show exceptional refinement and complexity, a result of his organic viticulture and precise winemaking.
Our favorite cuvée from him is the "Fleur Enchantée," a beautiful Syrah made from 50+ year old vines. The nose shows inky black fruits, alongside toast, cloves, violets, and earth. The mouth is smooth and dense, with a muscled structure and notes of plum, iodine, and blackberries. When the weather turns dark and frightful, this is a cozy delight.
____________________________
St-Clair Crozes-Hermitage "Fleur Enchantée" 2018
bottle price: $28

FREE EAST COAST SHIPPING ON ANY 12 BOTTLES