The Domaine Jacques Robin is a tiny source in the Côtes des Bar, a southern satellite subregion of Champagne. We're among their first US importers, and found their wines charming and extremely well priced.
All four of their cuvées are now in stock, but we're singling out their finest today: the 2011 Cuvée Kimmeridgienne. Made from pure Pinot Noir grown in chalk/limestone/clay soils, this wine sat on its lees for seven years, gaining complexity and exceptional depth. It was disgorged (final corking) a few months ago and is simply magnificent today.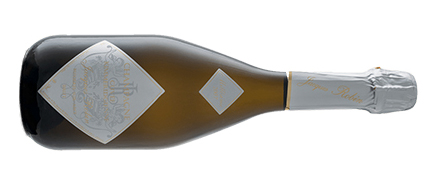 Made from 100% pinot noir, the wine spends 7+ years on the lees, and the payoff in depth and complexity is immediately evident. The nose is gorgeous and refined, showing notes of cream, brioche, creme brûlée, coffee, and hazelnut; the mouth is dry and very long, with notes of candied fruit, chalk, and butter.
Vintage grower champagne of this caliber can easily cost twice this or more — if there's room in your budget, this wine is simply a delight. It's been a long year, we recommend treating yourself to some bubbles.
____________________________
Robin Champagne "Kimmeridgiènne" 2011
bottle price: $75

FREE EAST COAST SHIPPING ON ANY 12 BOTTLES