The most famous white Burgundies come from the Côte d'Or. Hailing from towns like Chassagne-Montrachet, Puligny-Montrachet, and Meursault, these are regal white wines with every bit as much complexity as their red counterparts. They're sophisticated, polished, and classy.
The Maconnais lies an hour to the south, near the southern limit of Burgundy. Its pure Chardonnay cuvées are no less delicious than those of the Côte d'Or, but they offer a more relaxed expression of Burgundian terroir.
At its best, Maconnais Chardonnay is pure joy in a glass — and today's cuvée is a perfect example.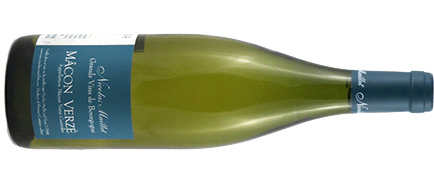 Our source in the Maconnais, Nicolas Maillet, has always let nature direct his winemaking. Using only ambient wild yeasts and low sulfur, Maillet follows the lead that each vintage provides.
Maillet's 2017 Macon-Verzé is a masterpiece. The nose blooms from the glass, with notes of pear, green tea, mandarin orange, and honeysuckle. Maillet ages this in stainless steel, so there's no oak to dull the gorgeous fruit — white flowers and wild honey join a beautiful minerality and tension. William Kelley found it "full-bodied, satiny and tensile." A remarkable value under $30.
For polish and refinement, try a Puligny-Montrachet. For vibrancy, joie de vivre, (and value), try the Macon-Verzé.
____________________________
Maillet Macon-Verzé 2017
bottle price: $28

FREE EAST COAST SHIPPING ON ANY 12 BOTTLES