Sauvignon blanc is among the world's most widely planted grapes, but its origin is the Loire Valley. In the Loire, Sauvignon takes on a floral, mineral style, juicy grapefruit notes with a lively minerality, often notes of flint, and pleasant herbal finish.
Wine writer Lettie Teauge once described Sancerre as a wine that delivers "pleasure not profundity." Located at the eastern end of the Loire, Sancerre produces consistently delicious wines — approachable, affordable, and uncomplicated.
Since we introduced it a few years ago, Garenne's Sancerre has become among our best selling wines. We've been sold out since before Christmas, and are excited to report it's back in stock as of today.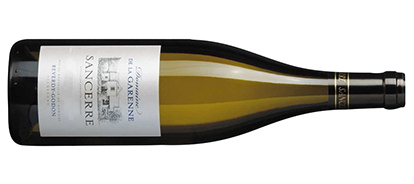 Garenne's 2019 Sancerre is easy and delightful. It's bone dry with pure sauvignon grapefruit in the nose. In the mouth it's lively but with no astringency or grassiness — a warm vintage gave added weight but no lack of freshness. Look for minerals and lime in the mouth,
As the weather warms this wine is as welcome as an open window. Pair it with a classic moules frites — a simple broth of shallots, wine, parsley, garlic and tarragon. The fries will soak up the broth, and you'll soak up the spirit of springtime.
____________________________
Garenne Sancerre 2019
bottle price: $25

FREE EAST COAST SHIPPING ON ANY 12 BOTTLES